Behind the lines: Vegan Essentials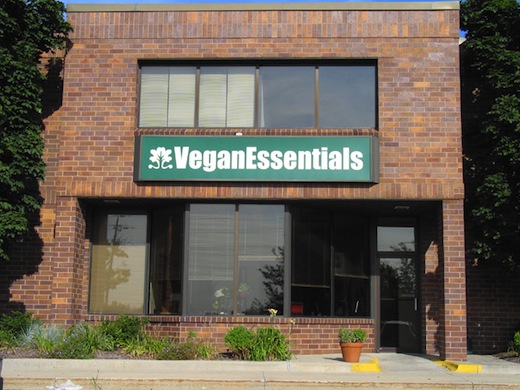 One of our biggest and longest supporters, Vegan Essentials has been supplying vegans around the world with amazing selection and a smile since 1998. In fact, their customer service and large variety of goods has netted them a VegNews Veggie Award for five years running, and chances are such praise will continue. So, if you're looking to get your hands on some lovely vegan treats or a great pair of ethical footwear, give the folks at Vegan Essentials a try.
Why run a vegan-friendly business?
It was "follow-your-dreams-and-make-the-world-better" or stay mired in database management (me) and telephone sales (Courtney), so the choice was easy! And, at the time, there weren't many options for all-vegan stores, and we were determined to make the best one out there.

How long have you been in business?
12 years and counting!

Favourite part about it?
Knowing that we're able to help vegans all over the world get the products they're looking for, helping to make it easier for others to go vegan/stay vegan, and of course, being surrounded by tons of vegan food all day long.

Who would win in a fight: Quinoa or Cous Cous?
Cous Cous, hands-down. I've seen some pretty big Cous Cous in my day!

What's THE thing a vegan has to do in your town?
That's easy – visit VeganEssentials! Or, second best, get your greasy home-style vegan meal needs filled at Palomino in Milwaukee, it's where we take everyone who comes to visit for dinner, nothing but smiles from every satisfied customer!
Jan. 07, 2011
Comments Off on Behind the lines: Vegan Essentials
Related Posts