Liberate VegNews: There is an alternative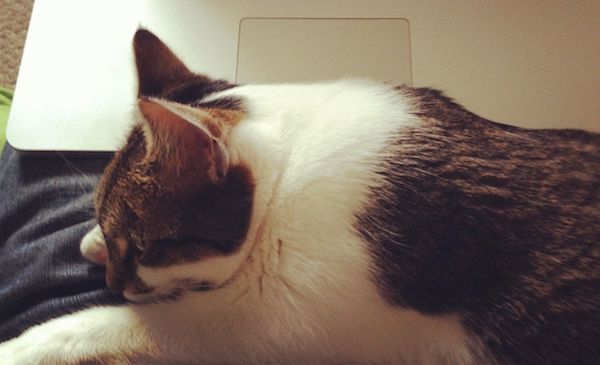 Last year, while sitting on the Vida Vegan Con publishing panel with Joni Newman, Nava Atlas, and Michele Truty (Moderator), I made a joke about how T.O.F.U. was seven issues and two failed relationships in, or something along those lines. I can't quite remember why it came up, but I believe it had something to do with how important it is to have a support network when entering the publishing world, or any part of life really.
Sharing isn't Always Caring
For the most part, that's almost as candid as I've been when discussing the magazine and my personal life (minus the excessive number of cat photos I've posted on Instagram and this one post), and in some ways that has been a conscious decision. That's not to say that I think opening yourself up to people is a bad thing. I don't. I love blogging as a platform partially because it allows people to open up and connect with others around the world. As I'm sure many of you would agree, that connection is important to us as human beings, and so many other creatures on this planet.
Of course, when those connections are damaged, or in the case of my relationships with my past two partners who worked on the magazine, severed, things can get messy. Sometimes, when you've worked together to create something you love (and ideally lots of other people do too), severing this connection can mean more than just dividing your music collection. Sometimes, when the bridge between the two of you is obviously giving way, there's a real threat of taking down a lot more with you.
Burning Bridges, Not People
Lucky for me, in both cases, I've been able to continue working on the magazine with no more than a verbal agreement from my past partner. Granted, with T.O.F.U. being the size it is and nowhere near a source of cash flow for anyone involved, this decision may have been one of the easier ones in both break-ups. And some might take that as the reason why each split led to no more than the disappearance of a name every so often in the credits of an issue, but I'd like to think I would handle things no differently if T.O.F.U. was a larger publication.
The reason for this is that, no matter how big the magazine is, it wouldn't be where it is today without the collaboration, love, and influence of the women in my life who sacrificed as many hours (or more) of their time to release the next issue with me. If you've followed the magazine since issue one, you can see these influences in every page (or pixel). What you didn't see was how the magazine influenced those relationships, both the good and the bad. Granted, the thank yous are there in each issue, but the negatives are something I kept to myself. Okay, maybe to some friends and a small book of poetry as well, but I think the point is clear:
T.O.F.U. is a work of love, and whether or not the love between the people involved goes sour, the goal of the magazine is to be a platform for positive change, not personal vendettas.
The Truth Will Set You Free
For those of you who are not likely to follow vegan drama (myself included), this post may seem a little strange. However, after being tagged as an alternative to VegNews on a rather lively Facebook thread, I came to realize that things at that magazine had gone downhill even more since the last time I had heard any news.
In that regard, I suggest sources like Vegansaurus to learn just what's going on. After all, despite what the campaign of Joseph Connelly wants you to believe, it is actually the truth that will set you free.
Jun. 08, 2014
Comments Off on Liberate VegNews: There is an alternative
Related Posts