The Book of T.O.F.U. Sale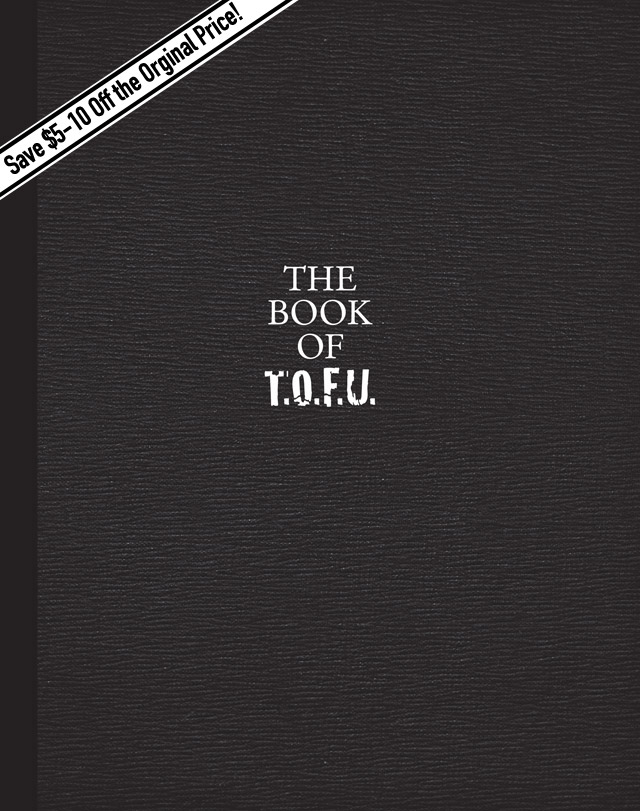 Since I'm now focusing on the next issue, I've dropped the price on the remaining copies of The Book of T.O.F.U. with my stockists. Within Canada and the United States, there are a number of options to choose from, and many of them ship internationally as well. Given that there are no plans to reprint the book, this may be your last chance to grab the anthology. In fact, I don't even currently have any to sell myself, so I recommend you find the business closest to you and check out what they're offering!
Canada
Vegan Supply – $22 (plus shipping) – Based in Vancouver, British Columbia. Sold Out
The V Word Market – $25 (plus shipping) – Based in Toronto, Ontario. Sold Out
United States
Herbivore Clothing Company – $25 (plus shipping) – Based in Portland, Oregon Sold Out
Vegan Essentials – $19.99 (plus shipping) – Based in Waukesha, Wisconsin Sold Out
Pick-Up Only
Morningside Organic Bakery Cafe & Bookstore – Salt Spring Island, British Columbia
Nooch | vegan market – Denver, Colorado Sold Out
Digital
If you're interested in a digital version of the book, you can name your price through the online store here.
*All prices shown are in currency associated with the business' location.
Apr. 24, 2016
Comments Off on The Book of T.O.F.U. Sale
Related Posts