Issue V: The Cover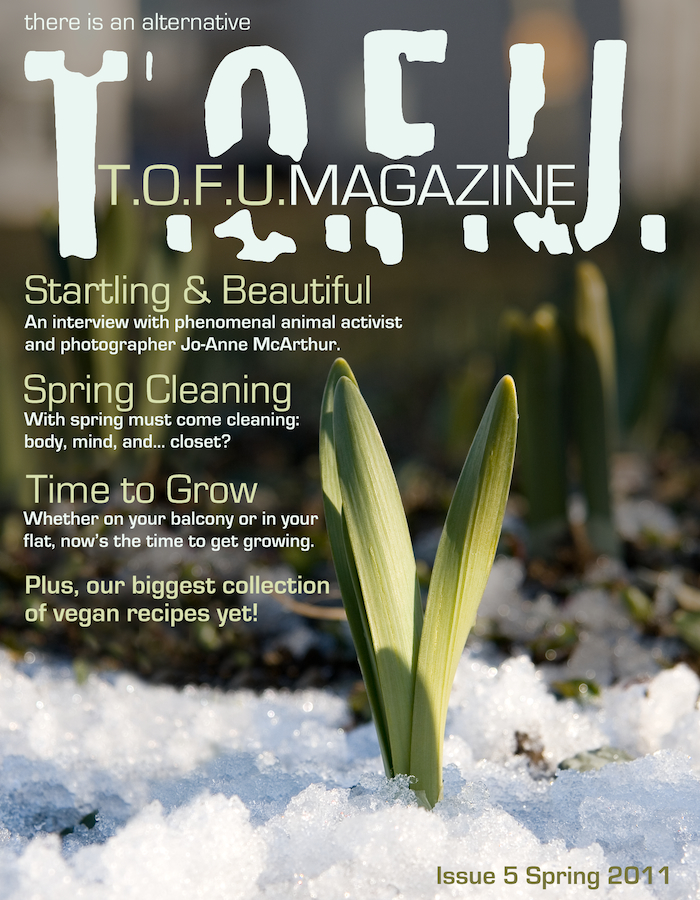 Note: I'm sorry I did not post this last night as the Facebook status would have suggested. Truth be told, I forgot and with the week I have ahead of me, sleep seemed like a good idea.
Now that it's posted, I thought I should give a little bit of an explanation for the cover. Since the theme of spring cleaning had been decided for issue V, I felt the cover needed a sign of new life, and what better way to do that then with a plant sprouting? Plus, through the use of some clever angles (not to mention back and neck strain on behalf of the photographer, Devon) the little cover model is also suggestive of a v, right?
=-)
Once the shot was taken, edited and tweaked, Kira added the text and our logo, and the finished product is as close to an actual magazine cover as I think T.O.F.U. has ever seen.
Of course, that's just my opinion, and I may be a little biased. Maybe.
Expect to see what's inside the cover within the next day or two. Similar to the last issue, we'll have a pay-what-you-can system set-up, as well as the option to simply sign-up to the newsletter in exchange for the new issue. Oh, did we mention those on the newsletter will see it first?
Related Posts