New issue before the new year!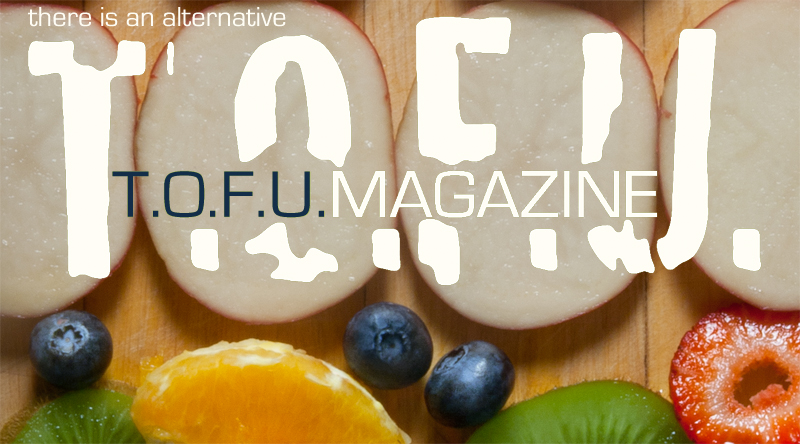 Now that you're into the great lull that is the week after xmas and right before new years, we hope you've still got room for at least one more serving of T.O.F.U. Actually, it may qualify as two.
Honestly, the long-awaited issue six is certainly our biggest one yet (100+ pages!), and we're going to be releasing it later this week. So, don your new favourite sweater, prep the kettle for some hot tea, cocoa, or whatever else you want to drink, and get ready to spend a couple hours nestled in a chair with plenty of new articles, interviews, recipes, and even some tips on how to compost on your balcony.
Just to get you back into the groove of reading what our lovely contributors bring to the table, you can expect a few teaser posts leading up to the release of the full meal deal. In fact, we'll probably post one in the next hour or two.
thanks for sticking around,
Ryan
Dec. 28, 2011
Comments Off on New issue before the new year!
Related Posts