T.O.F.U. to hit the road in August (with your help?)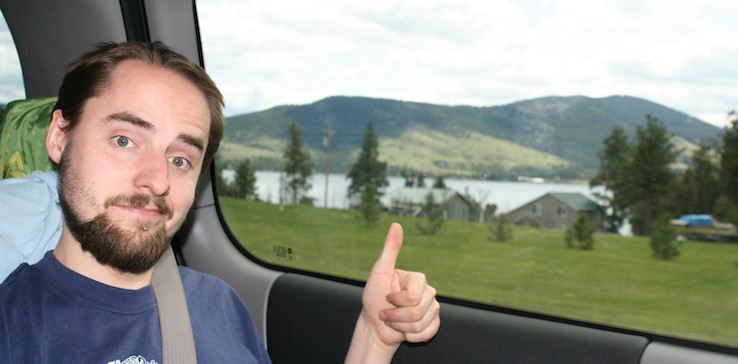 Although it will not be as large-scale as the first T.O.F.U. tour, we are currently working on a cross-Canada tour to coincide with the release of issue 6 in August. If we're going to travel across the continent to Portland for Vida Vegan Con, we might as well have some fun on the way, right?
With that in mind, here's the catch: we're poor.
I know, you're shocked. How could a magazine that depends on vegan-friendly companies and folks like yourself to support it be poor, right? Well, apparently life can be expensive, especially when you throw in student loans, rent, and a few other things (like food).
Of course, this means we're trying to get across the country as cheaply as possible, while still maintaining a schedule so that we can book venues in cities along the way. Thus, biking and hitchhiking are out.
Luckily, this is where you come in! Here's a PROPOSED list of the tour, followed by a list of what we're in need of at each stop. If you think you can help in any way wherever you live, drop us a line.
Possible T.O.F.U. tour stops
Halifax
Moncton
Saint John
Fredericton
Quebec City
Montreal
Ottawa
Toronto
Winnipeg
Brandon
Regina or Saskatoon
Calgary or Edmonton
Vancouver
Things we need help with
Venues to hold the event (preferably with a speaker system to allow live music)
Musicians (preferably at least one veg*n member in each act)
Local organizations to table and promote awareness of the work they do (should be appropriate for a vegan event)
Couch/floor/reclining chair to sleep in
If you think you have an answer to any of these, feel we should host an event in your area, or just want to be involved but don't quite know what to do, email us (ryan at ilovetofu.ca) and we'll start working on this together.
Related Posts