Issue Six: Such Great Heights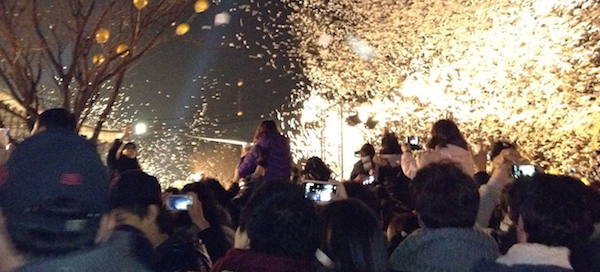 Hi folks,
I just wanted to put out a note of thanks to all of you who have taken the time to check out the magazine over the past week or so. It means a lot to know that people are interested in what we've done, and to see the orders coming in now on a daily basis makes it worth it to have stuck it out over the past four to six months before the issue was finally released.
Of course, the whole issue would not have come together if it was not for the advertisers and contributors who got involved with this thing back when the summer was just a warm whisper on the wind. So, thanks to all of those fine folks who cared enough to write, hand me their money, and check-in every now and then to see if the whole thing was still alive.
That being said, I'm not done pushing this one yet! I'll try to post another teaser or two of the stuff you can find inside the issue, and if I come across any great press-related blurbs from other folks I'll post those too. I believe I've seen folks such as Jasmin Singer, Dan Hanley, and Sarah Kramer tweeting or blogging about it recently…
Otherwise, if you're interested in such things, I've been trying to post as many pictures as I could from things I've been eating in South Korea on the Facebook fan page. Now that I have a fancy phone you can expect more. Well, as long as Facebook is willing to cooperate. I seem to have a few from this past weekend that just don't want to show their face for some reason…
thanks,
Ryan
Photo credit: Ryan Patey | New Year's Eve | Busan, South Korea
Jan. 10, 2012
Comments Off on Issue Six: Such Great Heights
Related Posts