Portland, OR (Aug 2011) or Bust!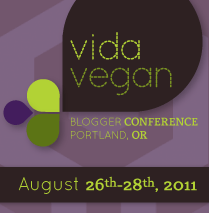 As if Portland did not have enough great vegan things going on, some fine folks have decided that the city needs at least one more thing to lure us all there:
I'm happy to say that they are doing a great job at just that, and I am amongst those who will be pointing in the general direction of the unofficial vegan capital of North America.
Of course, a decent plate of donuts from Voodoo Donuts would probably have done it, but a vegan blogging conference doesn't hurt either!
So, if you happen to be headed that way as well, maybe we can share a ride?
Oct. 20, 2010
Comments Off on Portland, OR (Aug 2011) or Bust!
Related Posts