The T.O.F.U. Grant: Round Three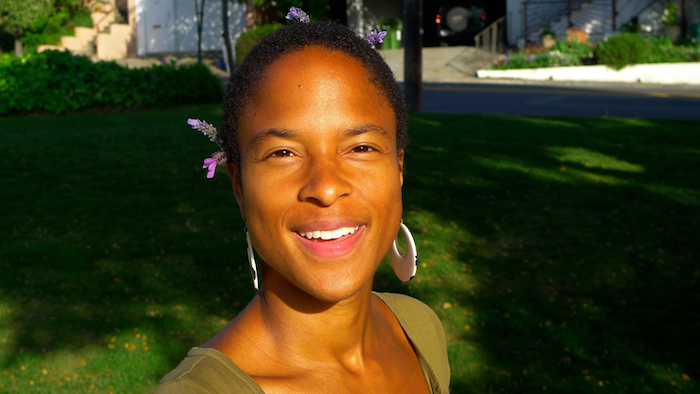 One of the best things about putting out a new issue is the continuation of the T.O.F.U. grant project. Since we started the project we've been able to put our support in both a personal and financial way behind some awesome vegans.
From the vegan duo The Pleasants, who were kind enough to travel across North America with me for issue three, to photographer Jo-Anne McArthur, who continues to challenge our view of animals within our world, the T.O.F.U. grant has been our way to give back to a community that has supported what we do since day one.
So, when work started on the sixth issue we knew we also had to keep our eyes open for the recipient of the third grant. Given the serious focus of the issue, it seemed logical that the recipient would be heavily involved in pushing the envelope on the topics we knew we would only be able to touch on. Thus, the decision came easy to choose A. Breeze Harper.
Truly Ethical Veganism
A PhD Candidate at the University of California, Harper's work focuses on intersections of critical food studies, critical race theory, and black feminist thought. She is also the founder of The Sistah Vegan Project, which explores the lives of black female vegans. The project also looks at how geopolitical status, race, class, gender, and sexuality affect vegan philosophy. In 2010, Lantern Books published Harper's edited volume Sistah Vegan: Black Female Vegans on Food, Identity, Health and Society, the first book of its kind to look at the experiences of American veganism through the lens of race and gender.
In an interview with the Creative Director for issue six, Harper goes into detail about the importance of critically thinking about veganism and its intersectionality with forms of oppression:
"…it's not that I have a problem if a vegan still chooses to eat a vegan tomato product, but I have issues with the lack of transparency of how the vegan food actually got to your plate. Marking it as 'cruelty-free' elides the possibility that human beings may suffer in order to get that product to you. I actually feel that framing a vegan product as 'cruelty-free' creates a one-dimensional "it's only about the animals not being exploited" approach to vegan consumerism."
It is due to her continued efforts to put such problems on the table that we proudly support A. Breeze Harper and her work to make veganism, and the world, better.
Show Your Support
A. Breeze Harper is trying to finish her dissertation work, titled Situating Racialization, Racisms, and Anti-Racisms: Critical Race Feminist and Socio-spatial Epistemological Analysis of Vegan Philosophy in the USA. Due to California budget cuts, her dissertation fellowship for 2011-2012 was not renewed. If you would like to support her finishing her PhD and social activist scholarship for 2012 summer graduation, she is accepting donations through paypal: [email protected]
Mar. 08, 2012
Comments Off on The T.O.F.U. Grant: Round Three
Related Posts