Review: Sant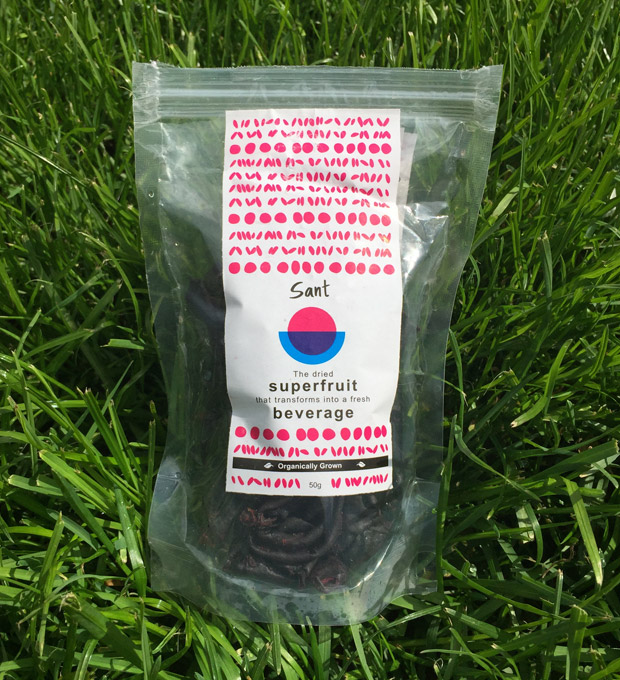 Sant (short for Santulan, which means balance) is a dried superfruit that can be used to infuse and create many delicious drinks. This odd looking fruit called kokum (looks like a pink persimmon) is part of the mangosteen family, and it comes from India. The founder of Sant, Kim LaPaglia, whose backstory is quite inspirational, works directly with local farmers and women's self-help groups to bring us this magical fruit, which is also organically grown and harvested.
Keeping It Simple
Packed with powerful antioxidants, HCA, xanothanes, and garcinol, and containing no preservatives or additives, this baby packs a punch of healthy goodness in just one piece! Garcinol is known for its antibacterial and anti-imflamatory properties and the fruit itself has been said to help improve liver function, digestion, and weight loss.
Preparing Sant is a whole DIY process, which may in fact be the best part about it. The beverage is completely customizable! You can add one or more pieces depending on what you're making/infusing and how you want it to taste. The fruit is edible, but its taste is tart. So, it is advised on the website to infuse it with water and add your choice of sweetener. Personally, I loved the tartness of the fruit and never added any sweetener.
It was so much fun to experiment with all the ways Sant can be used, other than just popping it in your reusable water bottle. I tried it in smoothies, tea, cocktails, and even some granola I made! Basically, Sant has become a staple in my pantry, it is just so much fun! Out of what I tried, my favorite infusion recipe is:
5 pieces Sant
2-3 sliced strawberries
1 lemon, sliced
You simply throw everything together in a medium size pitcher filled with water, let it sit in the fridge for a couple hours or overnight, and enjoy!
Trying It Yourself
Currently, Sant offers a single purchase option (a 50g pouch for $8.00 USD), as well as a subscription service that sends you a bag either every 4 or 8 weeks, depending on your needs.
For more information and recipes, please visit their website.
Reviewed by Raquel Moreno
Raquel is a mom to a basset hound named Bentley. She has a penchant for craft beer, zombies, and feminism. Most recently, you can find her in Portland often debating whether or not she should get a new tattoo or another friend for Bentley. Or both.
Apr. 22, 2015
Comments Off on Review: Sant
Related Posts