The T.O.F.U. Grant: Round Five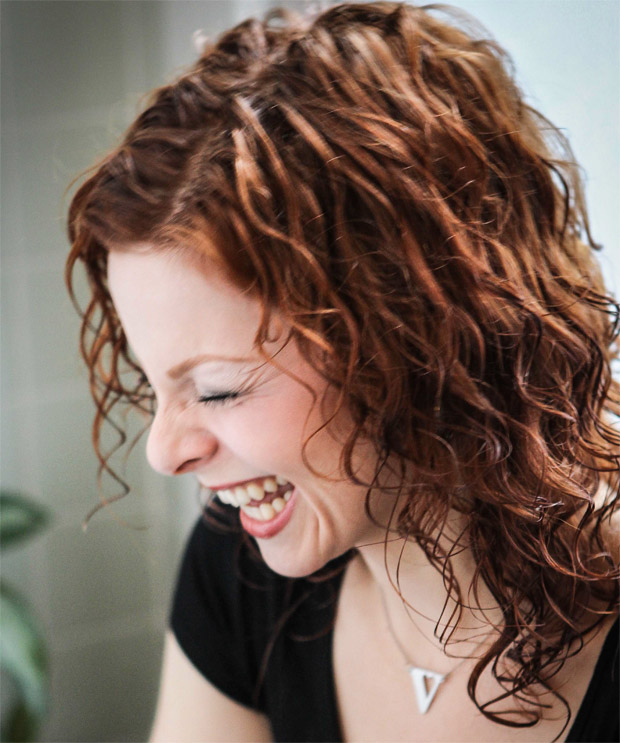 Ever since I started the T.O.F.U. grant project, I've been lucky enough to not only highlight the amazing work of people around me, I've also been able to support them in some small financial way. Of course, if it wasn't for the continued support of advertisers with the magazine, the only thing I would really be able to offer each one of these incredible people would be some social media love and the occasional hug when we're in the same space. Thankfully, for a number of years now, half of the income made from advertising for each issue has found its way to a vegan that deserved far more than a like or a reblog.
Figuring out just who to offer the grant to for each issue has always been one of the more enjoyable things on my to-do list, but that doesn't mean it's been easy. To say there are plenty of people out there doing incredible work that deserves a great deal of attention and support is a serious understatement. Luckily, as I work on an issue, the choice is usually narrowed down as the submissions come in.
For issue eight, I already had some names in mind, but it wasn't until the final piece came together that I knew the right choice.
The story of how that piece came together is one that only a few people know, but the results are most likely a favourite for most who have read it. Of course, if it wasn't for Erin Red approaching me in May 2014 to write for the eighth issue, I think I can safely say the interview with Carol J. Adams wouldn't have turned out as well as it did. In fact, if may not have happened at all.
Erin also was so fully engaged during the interview, I could feel the energy and interest. Thanks for the opportunity!
– Carol J. Adams, Twitter, February 22, 2015
Personally, I had spent time on the other side of the virtual microphone with Erin for her podcast, Red Radio, and I knew just what she was capable of. So, when we started discussing possible ideas for pieces, it seemed logical to have her take the reins for an interview.
Without getting into details, between the two of us life had many surprises in store before the interview was done and the issue released nearly a year later. From broken bones to moving, even though Erin had a pile of other plates to keep spinning, she remained committed to the piece, and the results were (in my opinion) worth every shift in the deadline that I made.
Takin' Care of Business (Listen)
I admit that I have a hard time seeing the trees for the forest, but when you're working so hard towards something as significant (and as necessary) as animal abolition, it's hard to focus on anything else but the big picture.
– Erin Red, Your Daily Vegan, June 28, 2013
For those who follow Erin through social media, it's easy to see her commitment. She's a fighter, and that extends beyond being a Muay Thai practitioner. Whether it's through her active tumblr or speaking at festivals and conferences, including the Toronto Vegetarian Food Festival where we finally crossed paths (and hugged) in the real world, Erin has dedicated countless hours of her life to a number of causes. Like T.O.F.U., her veganism extends beyond her plate and what she wears, and listening to her podcast is a great way to find out just how far her interests go.
So, when Erin and Carol finally did manage to connect, I wasn't surprised when I received an email soon after explaining how large the interview would be. What else could be expected when two very vocal feminist vegans are offered a platform to talk about anything and everything involving veganism and sexism?
Then, there was the follow-up email around 5:30am to tell me the piece was transcribed and just needed a few extra touches. Again, I wasn't surprised to know that Erin was up so late working.
The Spirit of Radio (Listen)
However, what did surprise me was just how strong my reaction was to the interview with Carol. Within minutes, I knew there was something special in the piece, and I give full credit to both parties involved.
Thus, when I was deciding who to offer the grant to, it seemed only logical that supporting Erin in her work, especially in terms of her podcast that has already catalogued some great interviews, was the best decision*. Within the animal rights community, a lot of time is spent on the importance of being the voice for the voiceless, and it's through the work of people like Erin that those voices are able to be heard and, hopefully, change can occur.
By providing a platform for people to speak, and knowing just the right questions to ask, Red Radio has undoubtedly helped to inform people from around the world about the work of those who are just as dedicated as Erin, and that's something I will continue to support as much as I can.
To keep up with Erin, and learn how you can support her projects, you can find her here:
Twitter | Facebook | tumblr | Website
*It also didn't hurt that I would be writing about a fellow Canuck, which meant I could use classic Canadian song titles as headers!
Apr. 20, 2015
Comments Off on The T.O.F.U. Grant: Round Five
Related Posts