A Vegan Visits the Bonavista Peninsula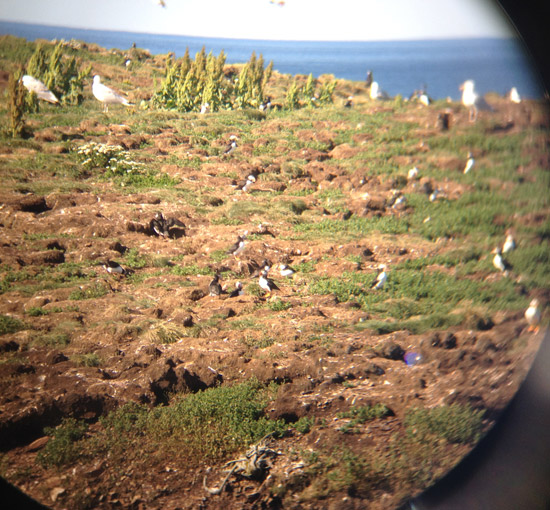 I spent yesterday exploring the Bonavista Peninsula with my parents, so I didn't get a chance to put together the latest Where Am I Wednesday episode until late that night. Along with that delay, I'm also using a rather slow Internet connection, so posting the video (after waiting for it to compress) involved leaving it overnight.
Despite the complications, the day was great, and the latest episode of my travels only shows a part of that. Of course, the biggest highlight was a meal at Two Whales Coffee Shop in Port Rexton. Since hearing that the cafe was vegetarian on the NL Vegans Facebook group, I knew I had to check it out. Plus, after a little under a week of exploring other small towns on the west coast and Fogo Island, I knew any chance to have something other than French fries or a sandwich I made myself was an opportunity I couldn't miss!
A Whale of a Time (and an Excuse for a Bad Pun)
Given that my last veg restaurant experience was in Toronto, I wasn't sure what to expect heading to a small business that decided to set-up shop in a small town in a province known for fishing, hunting, and generally living off the resources of a land that was far from a tropical island. That being said, I knew that the capital, St. John's, had plenty of restaurants that were focused on sustainability and supporting local farmers, and a few of those were rather welcoming to veg folks like myself. So, I was excited, despite knowing there would most likely be no donuts or Pig Destroyer Destroyer pizza slices.
Although the vegan options were not incredibly abundant, I was still happy to simply see a (v) after such previous disappointments as a meal at a Chinese restaurant in Grand Falls-Windsor that didn't serve veggie fried rice, but had plenty of meat on the menu. Plus, their dessert menu (not pictured) included cupcakes, so all was well! After settling on the TLT (hooray for breakfast options being available at any hour!), I chatted with my folks and enjoyed the view of the harbour. Along with that, we were all pleasantly surprised at how busy the place was. At least once or twice during our brief visit, there was a line-up for orders, and this was in the middle of the afternoon.
Soon after we received our orders, I think we all understood why the place was as busy as it was: everything was great. With eight years under their belts, something that is an accomplishment for any restaurant anywhere, let alone in a small town based around the fishery, Two Whales obviously has a good thing going. Hopefully, they'll continue to see great success, and I'll be able to visit them again.
Of course, the main reason for travelling down the Bonavista Peninsula wasn't to eat a panini (at least, I didn't tell my parents that's why I wanted to go). The reason for the trip was to explore more of Newfoundland, and to hopefully see some sights. Admittedly, thanks to things like the Newfoundland and Labrador Tourism ads, puffins were on that list, along with whales.
Although this pic doesn't really show either, you'll just have to trust me when I say they were there. Even before we stepped out of the vehicle, there were whales waving off in the distance. Okay, maybe they didn't even see me, but I sure noticed them (with binoculars). Soon after, I ended up needing the binoculars again, but this time it was for a much smaller critter. Needless to say, if you've never watched a tiny puffin scurry across the rocks, I recommend you try to make that happen.
All in all, the trip was worth the time sitting in the vehicle to get there and back, and even that was filled with plenty of great views. So, it shouldn't come as any surprise that I recommend including a trip to the Bonavista Peninsula as part of any adventure in Newfoundland. Even if there were no cupcake options, the wildlife alone is worth it. When you add cupcakes to the mix, then what else can you ask for?
Aug. 11, 2016
Comments Off on A Vegan Visits the Bonavista Peninsula
Related Posts