TBT | The Cutest Little Toaster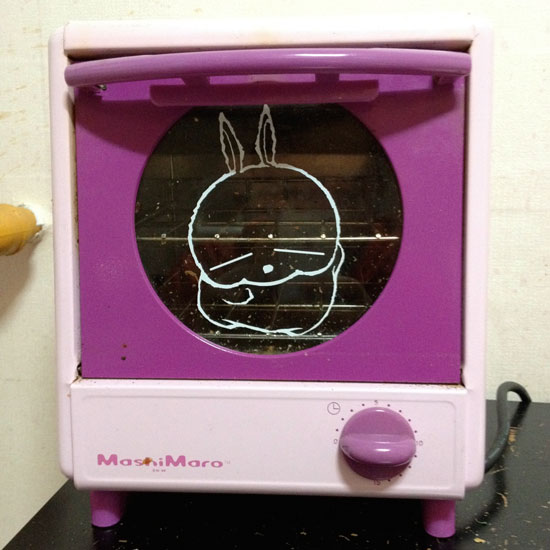 Although I detailed a bit of my food experience in Daegu, South Korea in a recent Throwback Thursday, it seems I forgot one of the most important parts:
The incredibly cute toaster I had in my apartment.
Perhaps it's because I've been thinking about going back to SK for a number of years now, or maybe it's just that I started looking at photos for an idea of what to talk about and SK is the oldest part of my catalogue since that's where I bought my phone. Yes, I'm still using a smartphone I bought nearly six years ago, and it works relatively well as far as I'm concerned.
Regardless of the age of my phone, I'm sure the little toaster that inspired this post is older. Well, that is if it's still being used, which I hope is the case. I mean, who could throw out a toaster with a little rabbit on it?
Not me.
Sadly, I did have to leave the toaster in the apartment since the whole thing was paid for by the company I had been working with, but at least I've got some good memories of meals that it helped to make. After all, how much more could a toaster hope to accomplish during its life?
Jul. 13, 2017
Comments Off on TBT | The Cutest Little Toaster
Related Posts