T.O.F.U. #13 | Call For Submissions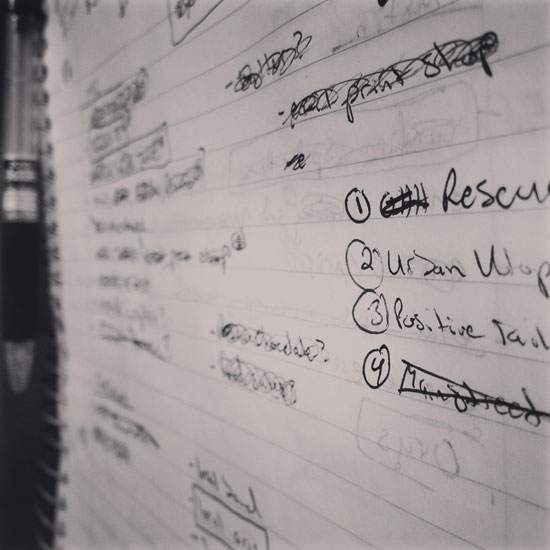 Although it may seem like it hasn't been that long ago, T.O.F.U. #12 was released roughly a month today, and now I'm officially starting work on the next issue. Truth be told, I contacted folks to talk T.O.F.U. #13 soon after I made the last issue available publicly, but I wanted to wait a bit before I started the public call for submissions. Sure, I've got one or two more things planned to promote the last issue later this month, but if I'm going to try and continue with the 3-4 month release schedule, the clock is ticking!
With that in mind, if you think you might be interested in contributing, the details are below. Also, if you feel that you know others who might be interested, please pass along the info. The more people that submit ideas, the better the issue will represent the community!
Submissions Close: Monday, November 20, 2017 Monday, December 11, 2017
Complete Works Due: Monday, December 11, 2017 Monday, January 8, 2018
About the Issue
Thanks in part to the focus of the last two issues on failing physical health and mental health, respectively, I had a number of contributors approach me about sharing their stories in regard to their past (or current) experience with disordered eating and how it related to their veganism. Although I know it certainly fits with both topics, I wanted to focus on the subject within a separate issue so as not to limit the discussion. Obviously, all of the topics that T.O.F.U. has covered can be discussed for much more than one issue, so combining any two of them together seemed like a disservice to each of them.
Thus, the thirteenth issue of the magazine will provide a platform for those who wish to share their stories and struggles with disordered eating, and I suspect it will touch on such topics as orthorexia, clean eating, the overwhelming influence of social media, and much more. It's no secret that the vegan community has a problem related to both ignoring and possibly promoting disordered eating, and the fact that the media loves to talk about it helps no one, including the animals. Hopefully, inviting people to share their experiences will help to bring a better awareness, and perhaps illustrate just how the community can be more supportive.
Submission Guidelines
Be familiar with T.O.F.U. and its past issues. You'll be writing for a (mainly) vegan audience that understands the need for intersectionality and doesn't have to be convinced that animals are our friends. Also, I don't want to turn down ideas because they were already covered in a very similar manner in a past issue.
Send a few ideas, if possible. Together, I'm sure we can figure out a great article!
Quality and quantity. When it comes to contributing, you should be comfortable with writing at least 1800-2500 words. Smaller submissions will be considered, but the aim is to have something more substantial than a blog post.
Original and unpublished content. I don't want other publications mad that I'm running the same piece, and I'd like for my readers to be excited for something new from every author, if possible. Please don't just copy and paste something from your blog into an email.
Be excited. I'm accustomed to sending emails to people multiple times to round-up articles, but I'm not going to chase after you for long.
Eat your veggies. Maybe this goes without saying, but you should be vegan.
No recipes. I'm sure you've got a great one, but there are enough places for vegan recipes these days. T.O.F.U. aims to be a platform for something other than vegan food, even if I do enjoy said food a lot.
Space is limited. Since I'm hoping to bring this issue to print*, it is possible that not all submissions will be accepted, but there's always next time!
As always, submissions don't have to deal with the focus specifically as there is room in the D.I.Y., Activism, and Life sections for other topics to be covered. Along with this, both new and past contributors are welcome to submit ideas. So, if you're interested, please drop me a line through the Contact page.
Finally, just to stress this once again since it's constantly an issue, please read at least some of the past issues of the magazine before submitting your idea. Even just for your sake, wouldn't you prefer to actually know the type of magazine you're trying to get involved with?
*A Note Regarding Printing: Ideally, I want to print this issue, but the costs are incredibly high compared to digital. It's for this reason that I started a Patreon campaign earlier this year to offer subscriptions to readers, and I will be working to promote that option before the release of T.O.F.U. #13. However, if the campaign doesn't reach its first goal within a reasonable amount of time, the issue will be released solely as a digital publication. Either way, to be prepared for print, all photos submitted with a piece should be at least 300dpi.
Related Posts