WAIW | Thanks to A Well-Fed World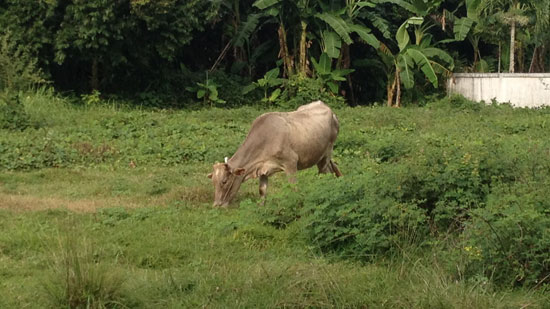 Obviously, the support of the readers of T.O.F.U. Magazine plays an important role in the work being able to continue, but there's one group that has been crucial to ensuring I can keep focusing on the magazine full-time. Today, I wanted to give a shout out to them, and I hope you'll check out all the great work they've played a role in around the world.
Since I first approached them, A Well-Fed World (AWFW) has supported the magazine for the last three issues, including the printed anthology, and they also helped make The Wild T.O.F.U. Tour happen. Given that touring rarely ever proves profitable (and this one certainly was not), having their support was a big relief for not only myself, but also Amanda Rogers who was kind enough to join me on a number of the dates.
As for the actual magazine, although a large sum of money was raised to successfully fund The Book of T.O.F.U. through Kickstarter, the substantial cost of shipping and promoting the remaining copies of the book would have been a significant problem for myself, if it wasn't for receiving a grant from AWFW.
After that, the involvement of AWFW meant that I was able to promote T.O.F.U. #11 and T.O.F.U. #12 through both Facebook and Twitter, which is becoming more and more a necessary evil as social media shifts more to requiring advertising dollars before anything is seen by your audience.
Of course, I'm still not exactly in a position of long-term sustainability with the magazine, and I've got bigger goals that I hope to achieve in the future with the help of T.O.F.U.'s readers, but if it wasn't for AWFW, I would have had to pull the plug on this attempt to really be an independent vegan publisher within the last year or two.
So, although I've said it before, I will continue to say it again and again, thank you A Well-Fed World.
To find out more about this wonderful vegan organization, please visit their website.
Nov. 08, 2017
Comments Off on WAIW | Thanks to A Well-Fed World
Related Posts