T.O.F.U. Talks: Newfoundland Video Now Online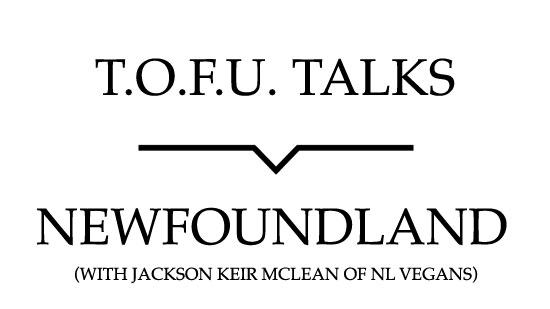 This past weekend, I had a lot of fun hosting a live chat with my friend Jackson Keir McLean of NL Vegans and St. John's VegFest as part of the T.O.F.U. Talks series. We discussed everything from the growth of vegan options in the capital region to the controversial seal hunt, and I came away with even more interest in the vegan community in the province where I grew up. Needless to say, the vegan scene is growing here and it seems like more great things are on the horizon!
For those of you who might have missed the chat, you can now find it on the YouTube channel. Also, if you'd like to learn more about the vegan options in Newfoundland, you can read my previous post from my last trip here.
Sep. 14, 2018
Comments Off on T.O.F.U. Talks: Newfoundland Video Now Online
Related Posts