T.O.F.U. Talks: Vegan Magazines Video Online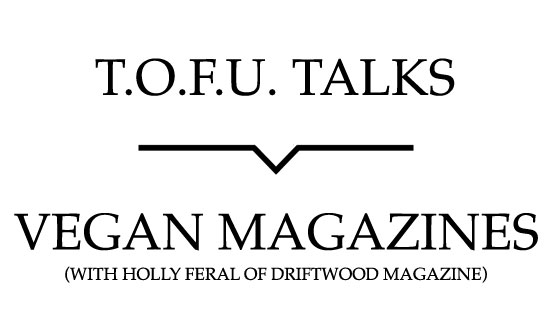 In case you missed the latest T.O.F.U. Talks live chat, which happened late last month, it's now available through the YouTube channel.
I had a great time talking with the Editor-in-Chief of Driftwood Magazine, Holly Feral, about the ups and downs of running a vegan business, publishing as activism, and so much more. Things got a little silly in parts, and a couple animals showed-up just to get attention, but I think we also covered some important stuff.
If you're interested in checking out what we had to say, you can watch the whole thing here.
On a related note, I'm working on planning two more talks before the year ends (that's right, 2019 is just around the corner!), so stay tuned for more info on that!
Nov. 05, 2018
Comments Off on T.O.F.U. Talks: Vegan Magazines Video Online
Related Posts