TBT | Two Years With Two Dogs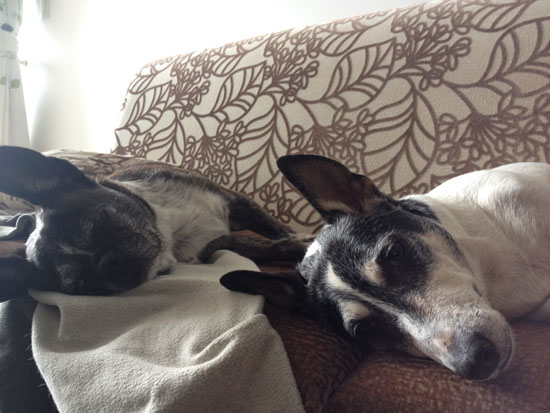 I feel like it's been far too long since I've posted a TBT on the blog, or even really on social media, but I guess I just haven't had any big moments to throwback to in the last while.
Don't get me wrong, I've got plenty of memories to look back on fondly, but I'm also spending time making new ones here in Saigon, Vietnam, so the idea of sitting down to write on the blog isn't as appealing as it usually is when it's just some animals and myself at a house sit.
Speaking of animals, the reason I decided to finally break the TBT silence here was to mark the lovely moment when I first met two dogs that have basically become the stars of most of my video content. If you've followed my Where Am I Wednesday (WAIW) series or even watched my year-in-review travel videos, then it's very likely you're familiar with the faces of Mr. Jenkins and Bug, and I suspect you're also as much in love with them as I am.
So, to celebrate having two lovely furballs in my life for two years now, here's the video where I first introduced them to the world. Obviously, they're as adorable as ever, and Mr. Jenkins hams it up for the camera like normal.
On a related note, I'm happy to say that they'll probably end up in next week's WAIW video as I'm heading to Phuket to sit them again on Sunday. So, if this video is the first time you fall in love with them, be sure to check out next week's video for more of their wonderful faces!
Dec. 13, 2018
Comments Off on TBT | Two Years With Two Dogs
Related Posts