T.O.F.U. #14 | Author Chat Now Online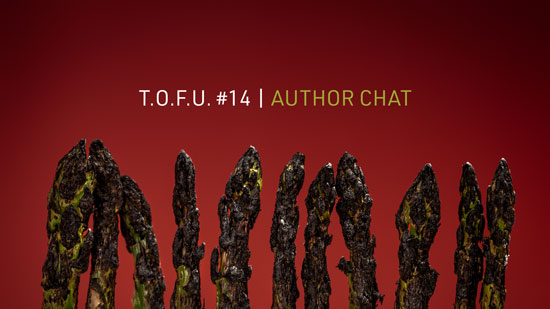 After running into some technical issues (thanks Google and country restrictions!) and having to postpone the live author chat that was scheduled last month, I'm happy to say that I finally had a chance to talk with Rachel Hipp, the President and co-founder of Sanctuary Moon. During the conversation, we discussed many of the things she touched on in her article, Combatting Sanctuary Burnout. Most importantly, we focused on the need to create space for positive community, mutual support, and self care, both within the sanctuary community and the larger vegan community as well. We also talked a little about the last Star Wars trailer.
If you'd like to learn more about Rachel and the work of Sanctuary Moon, please check out the video below and follow the links for more information.
Sanctuary Moon
Facebook | Patreon | Twitter
May. 11, 2019
Comments Off on T.O.F.U. #14 | Author Chat Now Online
Related Posts