#OurNewNormal | Christy Morgan of Portugal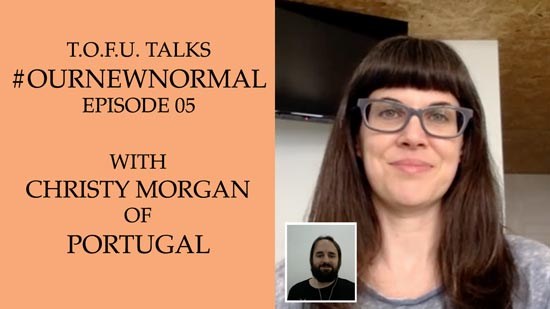 Continuing on with the #OurNewNormal sessions, the fifth one involves yet another person that I connected with during the Vida Vegan Con in the United States, Christy Morgan of Blissful and Fit. In the episode, Christy shares just what it's been like living in Portugal during the COVID-19 pandemic. From why she didn't go back home to the United States to the role of board games in keeping her positive, Christy and I touch on plenty of things as she explains what's involved in her new normal.
For more info on the things mentioned during the session, please visit Christy's website.
To enter the giveaway for a free retreat, sign-up to her email list: https://blissfulretreatbandb.com/
Podcast: Play in new window | Download (Duration: 35:06 — 49.8MB)
Subscribe: Apple Podcasts | Android | Google Podcasts | Stitcher | TuneIn | Spotify | RSS
Apr. 25, 2020
Comments Off on #OurNewNormal | Christy Morgan of Portugal
Related Posts