Oh my gosh, there's another one!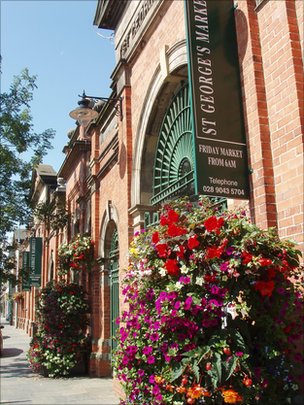 Hello!
My name is Kira, and I'm vegan. You probably don't know me. This is because I'm new(ish) around here. I was the creative director for T.O.F.U.'s fourth issue (and also a contributor), but now Ryan's asked me to help out with blog posts, so hopefully you'll be seeing my name a lot more!
I'm currently in Belfast, U.K., for a conference, so I'll try to get a post up sometime in the next few days about my experiences as a vegan in Northern Ireland. In the meanwhile, I can tell you that they have the most beautiful shopping mall I've ever seen, the weather is just about what you'd expect from an island in the North Atlantic, I'm very much looking forward to checking out St. George's Market's St. Patrick's Day Celebration tomorrow, and that both the conference organisers and my B&B have been very accommodating of my diet.
Mar. 12, 2011
Comments Off on Oh my gosh, there's another one!
Related Posts