Announcing The Wild T.O.F.U. Tour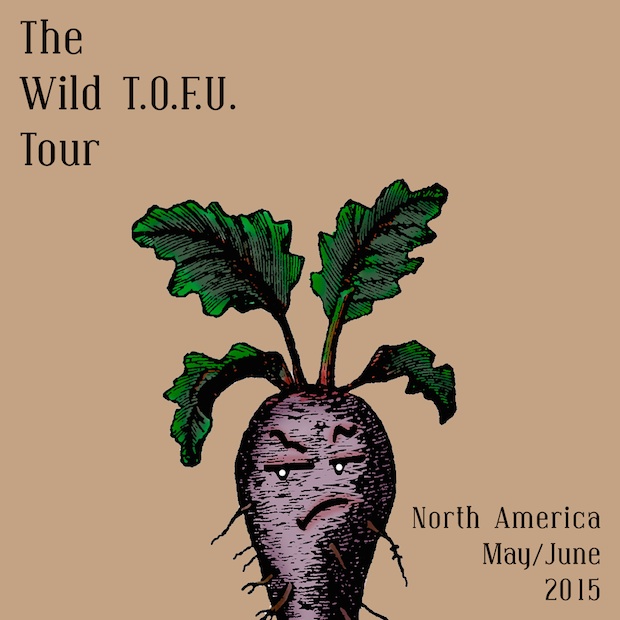 Finally, I get to unveil just what it is I've been working on for the past couple of months, and I have to admit I'm really excited to get this thing started! Sure, it might be a little ambitious (especially since issue nine will be out later this month as well), but that's part of the fun, right?
So, what is it? Well, in its simplest form, it's a tour. However, beneath my general desire to hit the road and meet people, there's something more.
The Wild T.O.F.U. Tour
Later this week, I'll be leaving St. John's, NL for Halifax, NS and by the time this whole thing is done, I'll be in Vancouver, BC after going as far south as Austin, TX. At each stop, I'm hoping to bring together music and a chance for conversation while promoting T.O.F.U. and a number of musicians, including Creative Director Amanda Rogers. Along with that, each event will showcase local organizations that fight against a number of forms of oppression to hopefully encourage those in attendance to get involved in their community on a local and global level.
Currently, the dates are as follows:
* With Amanda Rogers
Of course, like so many things (especially independent tours) a lot of this is subject to change, and some of it is still in the works. So, as details are worked out or altered, I'll try to update the website and social media to keep everyone in the loop.
Hopefully, you can make it out to an event and we'll get a chance to meet. I've spent the last few months in a rather secluded part of Canada, and I'm looking forward to spending the next little while catching-up with old friends and making new ones.
See you at the show,
Ryan
Regarding Accessibility: Although efforts were made during the planning of this tour, and they continue to be made for the dates noted above, not all venues are as accessible as I would like. If you have a concern regarding a certain date and the possibility that you may be unable to access the event due to physical, financial, or age-related issues, please contact me. At the very least, if time allows, I may be able to meet you personally and we can discuss alternatives that could be utilized in the future.
Note: Unfortunately, the previously noted shows in Bethlehem, PA, Philadelphia, PA, and Los Angeles, CA have been cancelled. Thus, they have been removed from the above listing.
May. 04, 2015
Comments Off on Announcing The Wild T.O.F.U. Tour
Related Posts