Review | Becoming Vegan (Comprehensive Edition)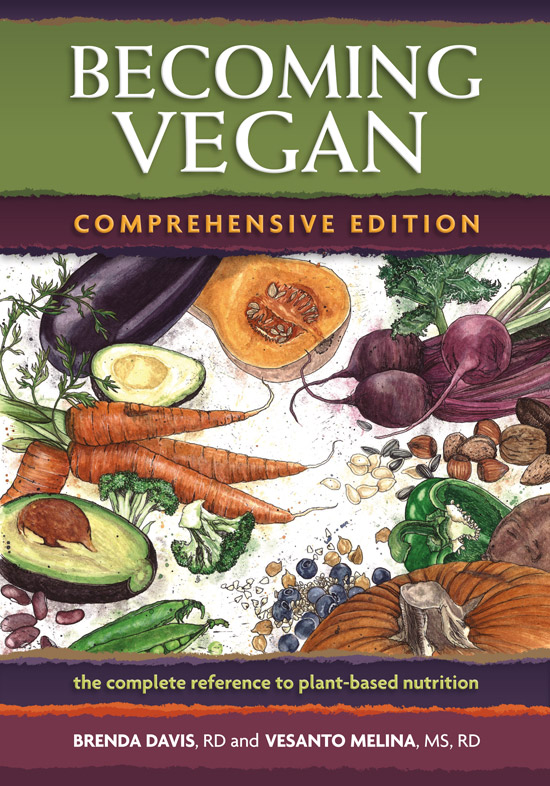 When I went vegan, one of the first books I read was Becoming Vegan. Being from a 'meat and potatoes' place, I wanted to educate myself as to how to eat as a vegan with all macronutrients, micronutrients, and vitamins covered. To be honest, I knew very little of nutrition outside of the government food pyramids at that time. That first book (published in 1984, republished in 2000) was fantastic. So, when the opportunity to review the comprehensive edition (2014) presented itself, I took it. It's been one year since, but 445 pages of nutrition is not something one reads in one sitting.
As the title suggests, this edition covers all the topics in the first to a much greater depth. From the benefits of macronutrients to what each vitamin does and how to get your recommended daily amount (RDA), Brenda and Vesanto delve into the details in understandable language. Sources of nutrients are listed in tables in each chapter, as well as how much you need to eat to get the required amount. They take into account bioavailability in these tables as well. If it seems overwhelming (and it is), they also have a great guide at the end for a balanced vegan plate and meal plan, noting in each plan what the values of all the nutrients are. Suddenly, it doesn't seem so daunting.
Brenda and Vesanto also cover topics such as vegan athletes, pregnant and lactating women, children, seniors, and eating disorders. From cover to cover, this book has been diligently referenced and is full of factual information written in a clear manner for laypeople to understand. I use it as a reference book – the index is phenomenal, and with succinct explanations most chapters are 20-40 pages. For those who want a crash course in vegan nutrition (or any nutrition), the express edition is a must read. For those who are interested in learning more about how our bodies work and how nutrition is a factor, this comprehensive edition is a fantastic learning resource that I would recommend to anyone.
For more information on the book, please visit the publisher's website.
Reviewed by Katie Hay
When Katie isn't exploring new cuisines and challenging food conceptions in the kitchen, she can be found at farmers' markets, building and designing bicycles, and planning her next life adventure.
Jan. 17, 2017
Comments Off on Review | Becoming Vegan (Comprehensive Edition)
Related Posts