Let's Talk: Name Your Price for Private Coaching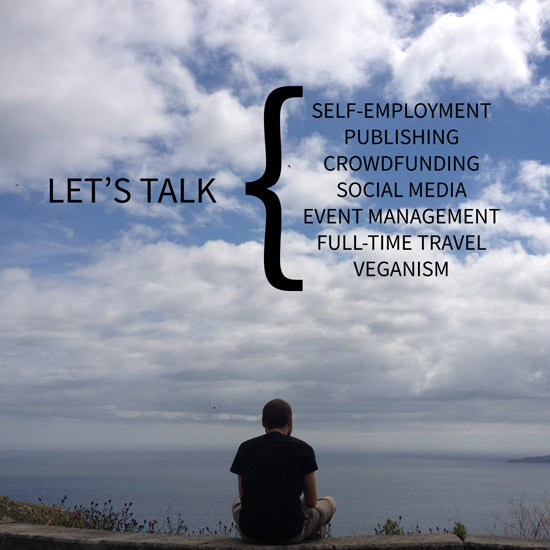 I've decided I want to start a project where I get to focus more on you.
With that in mind, I'm now offering private one-on-one coaching so I can talk with you personally about your ambitions, ideas, and so much more. Ideally, these conversations will help you on your way to starting that business you've always dreamed about, taking the step to go vegan, or something else that just might change the world you live in.
Although I don't think I have all the answers, I do recognize that I'm in a very privileged position where I've been able to focus solely on things I've wanted to do for over two years now. Along with that, I've been vegan for 8+ years, and I've done so while travelling around the world. Thanks to these experiences, I've come to realize that I've gained valuable knowledge that just might help you in some way.
Since part of this knowledge is how hard it can be to start off as a small business owner or someone with a dream to do something out of the ordinary, I don't want financial restraints to limit access. Thus, the initial chat is pay-what-you-can, and free is an option. After that, if you think talking long-term will be helpful, we can work something out.
So, if you're interested in connecting with me to see how I can help you do something great, please get in touch now! You can book a session through the online store, which can be found here.
Jan. 13, 2017
Comments Off on Let's Talk: Name Your Price for Private Coaching
Related Posts