WAIW | Rain, Rain, Go Away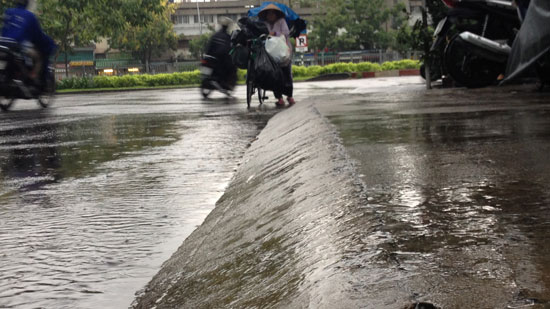 For today's Where Am I Wednesday episode, I actually planned a bit of an adventure. Well, it was really just a trip to the grocery store, but it was going to be a vegan grocery store! That's right, there's a whole chain of vegan grocery stores here in Ho Chi Minh City, and there just happen to be two rather close to where I'm going to be until early August.
So, with a few ideas as to what I was going to get, including a vegan mayo that I hadn't see when I was last here, I decided to head out around 2pm today.
Sadly, I soon realized I was racing against a pending downpour, so my adventure became one that was more focused on not getting wet instead of finding out how many different types of veggie meat I would come home with!
Luckily, I at least managed to get to a restaurant for a late lunch, so the whole thing wasn't a complete wash. Of course, it turned out that even just ordering my meal at the restaurant was a bit of an adventure…
Find out why in the latest WAIW episode below!
Related Posts