T.O.F.U. #12 | Submissions Now Closed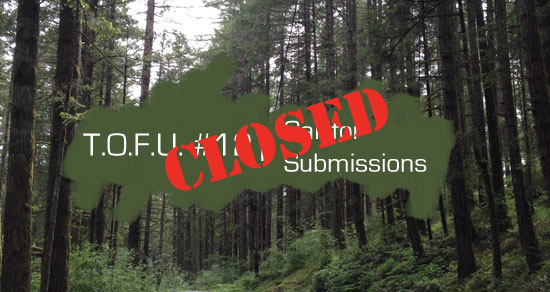 Well, things sure do seem to be moving quick in terms of the new issue! I feel like it wasn't that long ago that I published T.O.F.U. #11, and yet here we are at the end of the deadline for submissions for T.O.F.U. #12!
On that note, although I have extended the deadline in the past for other issues, I'm happy to say that I have enough submissions (maybe even too many) to feel confident that the next issue is on a solid footing. So, I will not be extending this deadline to seek further submissions. Instead, I'm now moving into the part of the process where I work directly with the authors to fine-tune their ideas and turn them into drafts.
For those of you who missed the deadline to submit your idea, if you're still interested, feel free to check out what the focus of future issues will be. From there, you're welcome to get in touch and we can talk about possibly including your piece in another issue down the road!
Related Posts