T.O.F.U. #10 | 50% Off at Vegan Supply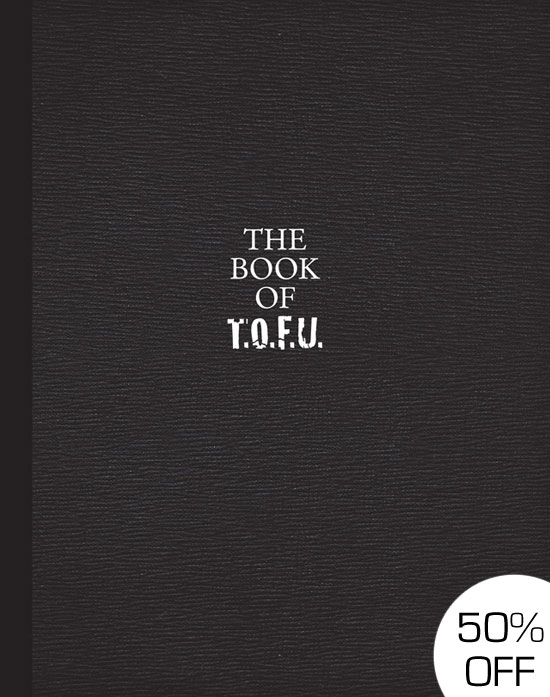 When I debated the idea of running my first Kickstarter to print an anthology for the magazine, the main reason I didn't jump right into it was because I was unsure just how people would react. Since the magazine had been pay-what-you-can for years and years, the thought of asking people to pay for an anthology seemed somewhat risky.
Of course, since I planned on eventually taking the magazine itself to print, I knew that running the Kickstarter would be a good way to test the interest in whether or not folks wanted a physical copy of the magazine. So, I started getting things in order, which actually took longer than expected.
Not surprisingly, one of the biggest things was the pitch video. If it wasn't for the help of my good friend, Jamie Patterson, I'm not sure how I would have ever managed to finally get something worth posting. Although, all that work did lead to some pretty funny outtakes, if you ask me.
Luckily, me messing-up a scene wasn't the only thing to come out of the whole project. Less than a month after launching the Kickstarter, it was fully funded and a published anthology was set to happen.
Now, after shipping copies around the world, the last remaining ones are on sale at Vegan Supply for 50% off their original price. Since I'm currently wrapped-up in running a Patreon campaign to bring the magazine to print long-term, I wouldn't hold my breath on the possibility of The Book of T.O.F.U. being printed again. So, once they're gone, they're gone. Act accordingly.
Purchase The Book of T.O.F.U. here.
Aug. 18, 2017
Comments Off on T.O.F.U. #10 | 50% Off at Vegan Supply
Related Posts