TBT | Cabbage Models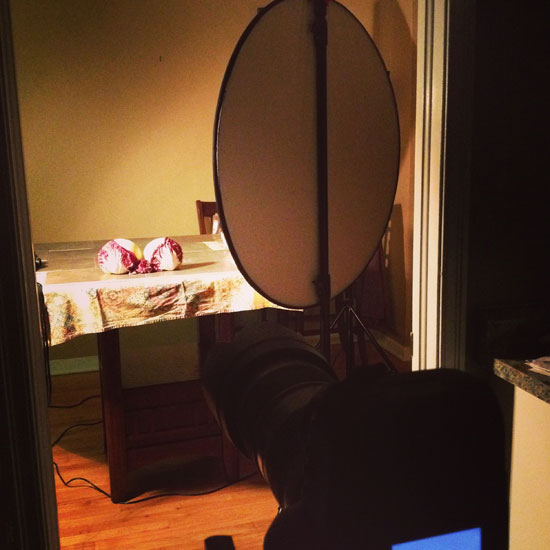 With talks of a cover shoot for T.O.F.U. #12 having started a little while ago, I thought today's throwback could be of a previous cover shoot. For years now, my good friend, Devon Crosby, has been handling the difficult task of turning my random ideas for covers into reality. So, when his home became a photography studio for cabbages portraying breasts for the eighth issue on sexism, I don't think he was as surprised about it as some people might have been.
After all, this same guy has found himself on his hands and knees in the snow of a local park while attempting to snap the perfect shot of a spring seedling (yes, there was snow in spring), and he's also had his robot commandeered for the vegan cause.
Of course, after working together for over a decade in various capacities (both Devon and I worked at the last agency I worked for, and we actually met while he worked at the first print shop I dealt with for the cookbooks, the dining guide, and the first few issues of T.O.F.U.), surprising each other isn't that easy. Luckily, this also means that we have developed some sort of understanding, which then leads to actual results. It also leads to a lot of inside jokes, questionable food choices, and possibly too many pop culture references.
As for where it will lead with the twelfth issue? Well, you'll just have to wait and see!
Aug. 24, 2017
Comments Off on TBT | Cabbage Models
Related Posts