Patreon | Upcoming Livestream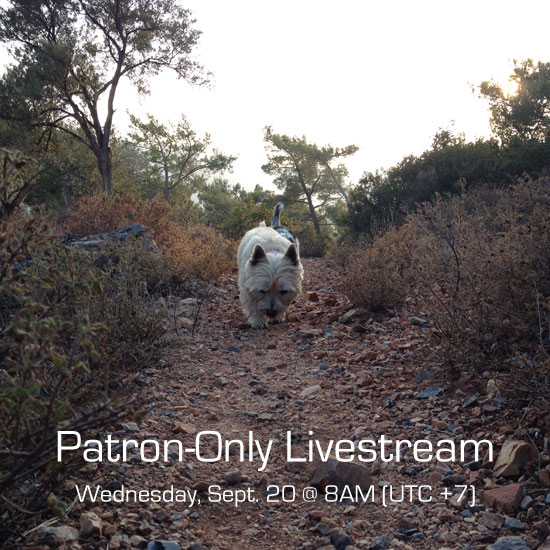 As the deadline to reach the first Patreon goal is just a day away, I thought this week would be a good time to do another patron-only livestream to talk about the campaign, the upcoming issue, and whatever else comes up.
If you're already a patron, please join me to chat about the next issue and more. If you have yet to subscribe to the magazine, please visit the Patreon page and sign-up today to join myself and others, including a dog or two, later this week!
Sep. 18, 2017
Comments Off on Patreon | Upcoming Livestream
Related Posts