T.O.F.U. #12 | Taking What We Need Chat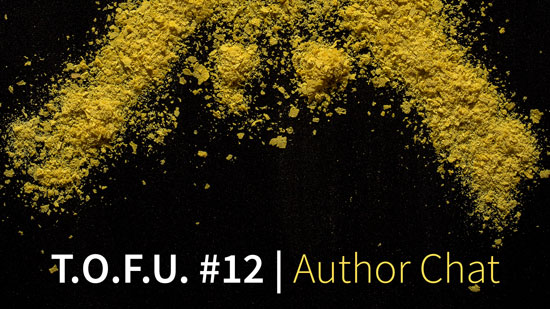 Just last weekend, I hosted a chat with authors from the previous issue on mental health and veganism, and it turned out to be a lot of fun. To be honest, one of the best parts for me was simply talking face-to-face (sort of) with people that I had worked with for months. As this was the first author chat I had ever done, it was interesting to be able to actually chat live about the articles, the issue, and anything else that popped-up.
Chances are, I'll be hosting more chats in the future, especially after the release of T.O.F.U. #13, and I'm looking forward to chatting with many more vegans about a wide variety of topics.
For now, if you're interested in seeing how the first one went, it's available on the YouTube channel.
Dec. 03, 2017
Comments Off on T.O.F.U. #12 | Taking What We Need Chat
Related Posts