TBT | Vegan Sex Can Sell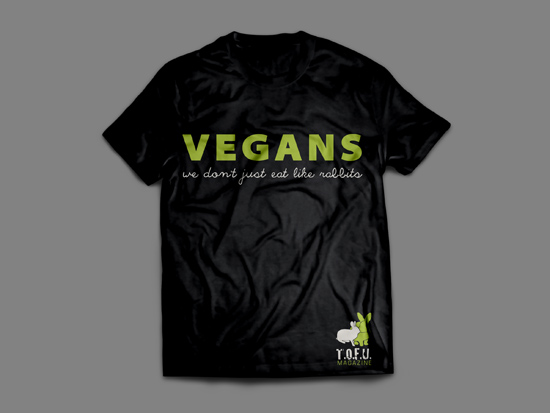 Given that Easter just happened, I figure throwing back to a rabbit-themed shirt design that I printed for a past T.O.F.U. tour would be a good idea, right?
Funny enough, when I hit the road with two designs, I honestly thought it would be the other one that would sell the best. I was wrong. Folks loved this "Vegans: We Don't Just Eat Like Rabbits" shirt, and I soon ran out.
I guess it just goes to show that you can reference sex without being misogynistic or catering to only cisgendered folks. I wonder if PETA is taking notes?
Apr. 05, 2018
Comments Off on TBT | Vegan Sex Can Sell
Related Posts