T.O.F.U. #13 | Now Available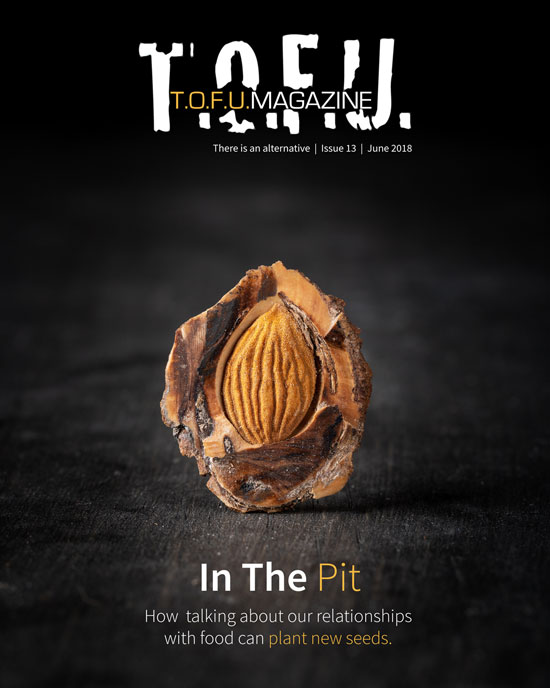 I don't think I've made it a secret that this issue has involved plenty of struggles, but I'm happy to say that I feel like it's all been worth it. Thanks to the authors and artists involved, the thirteenth issue of T.O.F.U. continues the tradition of pushing conversations around topics that are so often ignored, and I can't wait for you to read it.
In case you don't already know what the issue covers, here's a quick summary:
After covering physical and mental health issues in the previous two releases, T.O.F.U. #13 focuses on veganism and disordered eating. With articles on struggles with bulimia, anorexia, orthorexia, and other eating disorders (EDs), as well as pieces about recovery and an interview with Muffy J. Davis, the issue seeks to further conversations both for those with EDs and the community in general.
Intrigued? Then head over to the online store now to download your copy for whatever price you want to pay, and feel free to send me your thoughts after you're done!
Related Posts