T.O.F.U. #13 | Issue Preview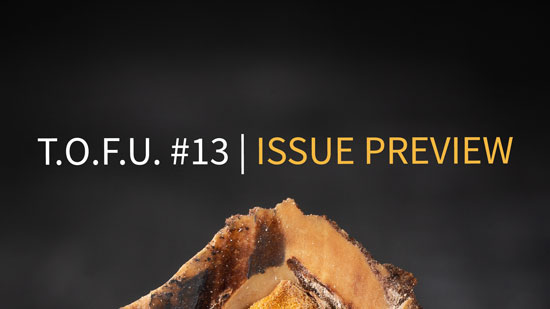 Since the release of the new issue, I've been working on spreading the word through social. One thing I started doing yesterday is highlighting quotes from the different articles, and I plan on doing that into next week.
Of course, a better way for you to get an idea of what to expect from the issue is to show you what's inside. Given that I already posted the first article earlier this month, I thought I should take it a step further and give you the first three pieces this time around. Plus, reading it all this way gives you a much better idea of the visuals and layout that play a part in the magazine too.
So, if you're curious, you can check out the preview below to see what the first three articles of T.O.F.U. #13 have to say. After that, if you want to read more, please head over to the store and download the full issue here.
Jun. 22, 2018
Comments Off on T.O.F.U. #13 | Issue Preview
Related Posts