WAIW | The Stray Dog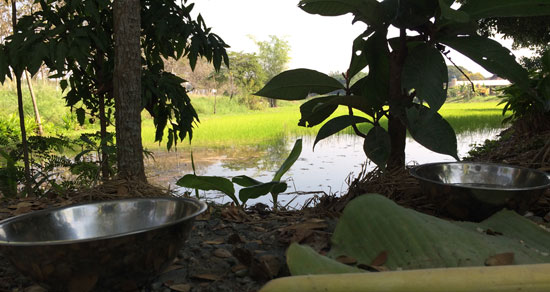 I know I've been relatively quiet on here lately, and it kind of bothers me since I did feel like I was being rather active on the blog and social media for a bit. However, all that changed when I started a sit for the holidays that turned out to be far more stressful than expected. So, I didn't get nearly as much work done as I had hoped, and that included blogging and keeping-up with the Joneses on social media. Thankfully, I did get a bit of a break after the sit when I took a quick trip to Kuala Lumpur to apply for a Thai visa, but I chose to use that time to explore KL and eat good food instead of sitting on my laptop.
And I don't regret it.
In theory, I was going to get back into the swing of things when I started the next sit, which was once again a familiar one. Unfortunately, a number of things have changed since the last time I was here in Chiang Mai, Thailand, and this sit also involves more work than expected. Luckily, it's work that involves trying to make the lives of a number of lovely dogs as good as possible, so it's not exactly terrible. Granted, it still takes up a lot of my time and some things are being neglected (including this blog), but it's worth it when I get to see some happy furry friends.
With that in mind, I thought I would take today's Where Am I Wednesday episode to try and introduce you to one of the dogs that I'm attempting to make a friend. Unlike the other dogs here at the sit, this one is brand new and not exactly a part of the family. Sadly, they're a stray and they're not in the best shape. So, I've spent the last little while feeding them in an effort to gain their trust, and ideally the home owner and I will be able to get them to a shelter to find them a better home.
For now, I'm just working on getting them accustomed to my presence while they eat. If you're interested in seeing what that entails, check out the video below.
Jan. 23, 2019
Comments Off on WAIW | The Stray Dog
Related Posts