TBT | Printing T.O.F.U.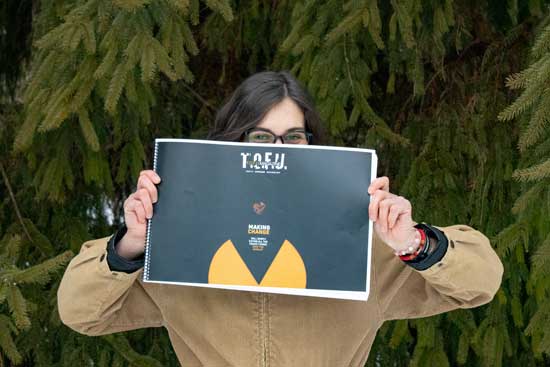 While I'm trying to figure out whether or not I've possibly been censored by Facebook again, and just what might have caused it, I've been reminded today about just how nice it would be to have T.O.F.U. in print so I could spread the word through more than just digital means.
Sadly, I don't think that's going to happen at any point soon as I'm in no position, both financially and in terms of my lack of a stable address, to start creating physical goods that need to be stored, shipped, etc.
That being said, over the last few years there have been other folks that have taken it upon themselves to print their copy of an issue of the magazine, and I'm excited whenever someone sends me a photo of just such an endeavour. So, today I thought I would do a throwback to the last issue and a photo that vegan magha sent me of the copy that a local print shop made. Personally, I think it looks pretty great, and I wish I had a version of my own.
If you've printed a past issue of the magazine, please let me know and send along a photo as I'd love to see it.
Jan. 30, 2020
Comments Off on TBT | Printing T.O.F.U.
Related Posts