#OurNewNormal | Randi Delano of Prague, Czech Republic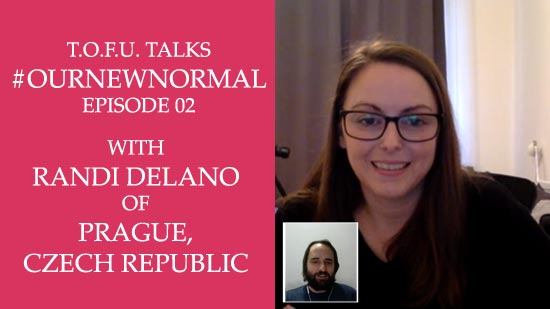 In the second episode of the T.O.F.U. Talks limited series, Randi Delano shares her experience while living in Prague, Czech Republic during the COVID-19 pandemic. From a personal scare with no certain diagnosis to the trials and tribulations of sourdough starters, check out the episode below to find out what her new normal looks like.
To read more about Randi's experience, visit her blog here.
Find Randi online here:
For more on Randi's travels, please check out the T.O.F.U. Talks episode I hosted with her and Mostly Amélie here.
Podcast: Play in new window | Download (Duration: 51:38 — 72.5MB)
Subscribe: Apple Podcasts | Android | Google Podcasts | Stitcher | TuneIn | Spotify | RSS
Apr. 21, 2020
Comments Off on #OurNewNormal | Randi Delano of Prague, Czech Republic
Related Posts