TBT | Strawberry Picking in Vietnam
I know I'm only throwing back to a day ago, but I figure any excuse to share a video involving strawberries and a farm is a good excuse, right?
On that note, this week's Where Am I Wednesday episode involved my partner's family's farm in Da Lat, Vietnam. Due to the unique climate of the region, Da Lat is able to grow strawberries, and Momberry farm is one of the best places to get them.
So, if you're interested, check out the video to learn more. Better yet, if you happen to be in Da Lat, drop by and get some for yourself.
Photo: Hong Van | Van's Notebook
Pin It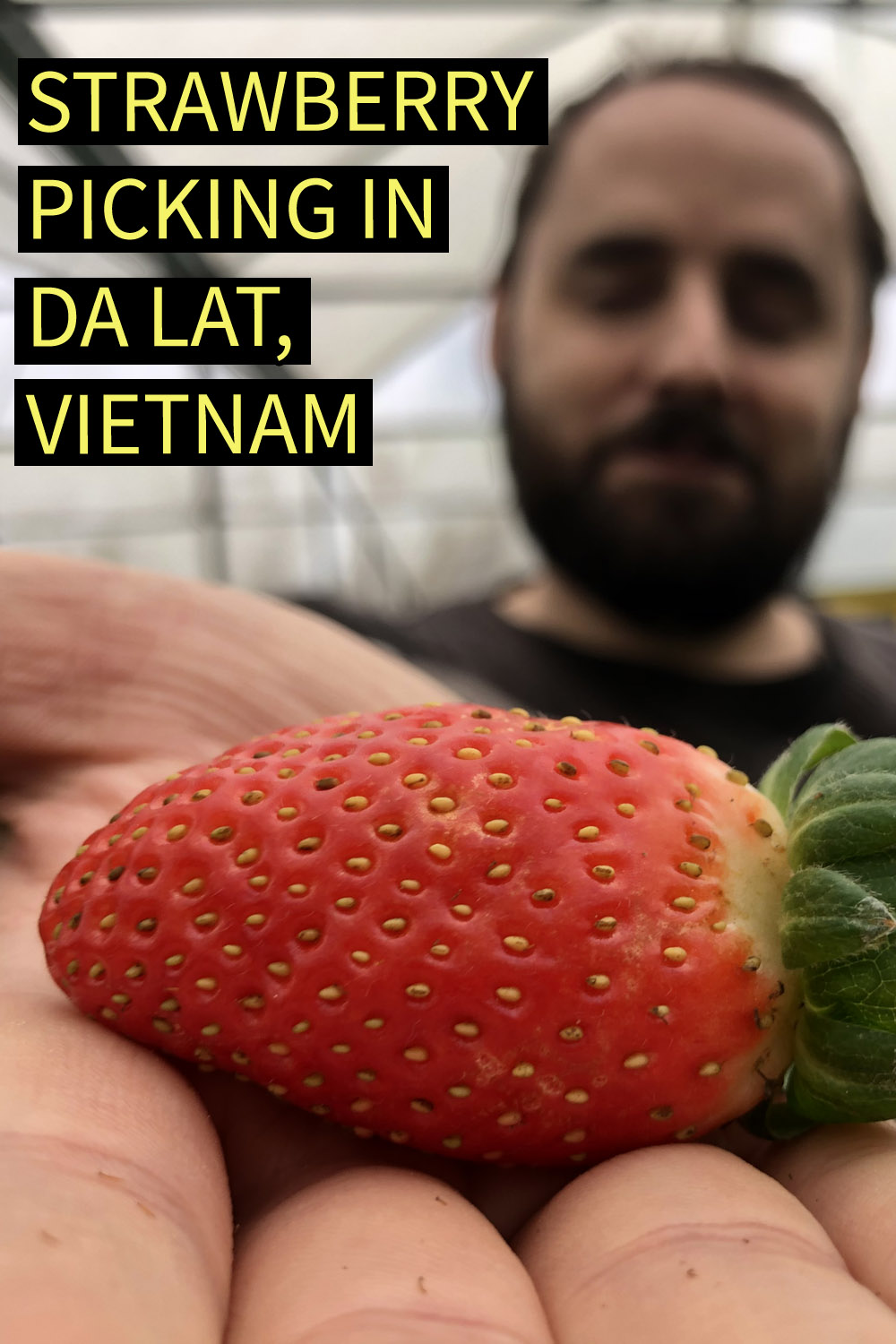 Aug. 06, 2020
Comments Off on TBT | Strawberry Picking in Vietnam
Related Posts