SOS from the vegan strip-mall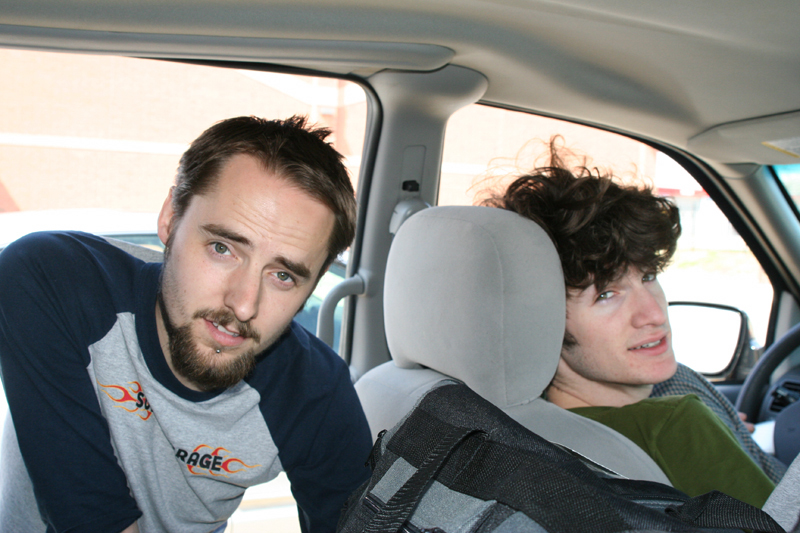 I'm not sure how many of my readers are from the Portland area, but I figured I would post this anyway as it deserves as much coverage as it can get.
SOS! (sweetpeabaking.com)
With the feedback I have been getting from vegan-friendly businesses over the past month or two I know that this blog for help could not be more true. Times are tough for everyone, and those businesses with their heart on their sleeve and their ethics on their shelves are being hit just as hard. Maybe even harder. So, if you're able to spend a little extra cash or even just spread the word about some great businesses you know, do so.
On the T.O.F.U. tour hitting the vegan strip mall (Sweetpea Baking, Food Fight Grocery, Herbivore Clothing and Scapegoat) was one of the first things on my list in Portland, and when I head back there for VidaVeganCon next August it will be high on my list again. That is if it's still around.
Seeing a local business close is a tough thing, but in many cases it can be stopped. Supporting people who are willing to risk their financial well-being, time, relationships, etc… to provide a service to other like-minded people is almost as important as deciding to start such a business.
So, get on your bikes, feet, bus, etc… and get over there to see what they have to offer. If you're far away, then jump online or go support a business near you that believes in the same things you do.
We're all in this together.
Dec. 09, 2010
Comments Off on SOS from the vegan strip-mall
Related Posts