T.O.F.U. #15 | Out Now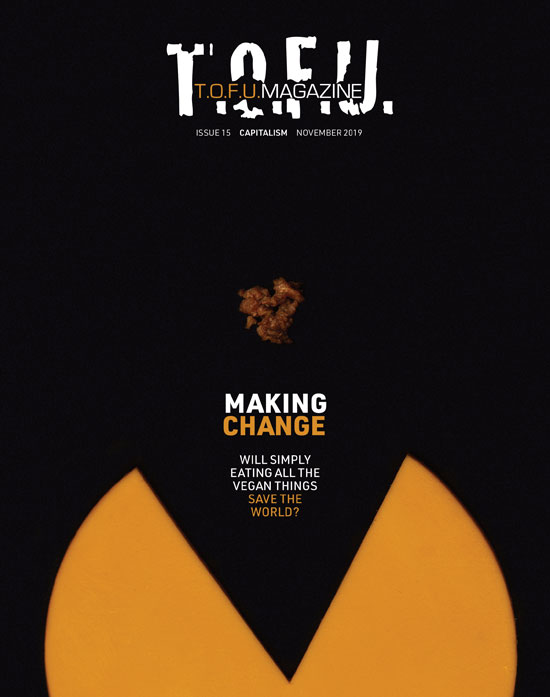 I'm going to write a post or two about the importance of this issue doing well due to not receiving funding to help promote its release at some point soon, but for now I just want to get it out there so you can read it.
It's been a long time in development with plenty of delays due to unforeseen circumstances, busy schedules, and much more, but the latest issue of T.O.F.U. Magazine is finally available. If you haven't already heard, here's what you can expect when you pick it up through the online store:
From whether or not voting with our dollar and working within the system is creating change to dreaming of ways to build something different, T.O.F.U. #15 shares the thoughts and experiences of vegan business owners (e.g., Herbivore Clothing, Food Fight!, and Scapegoat Tattoo), activists (e.g., lauren Ornelas of Food Empowerment Project), and more to try and make some sense of the tangled web we weave when money gets involved.
As always, the issue itself (as well as all past issues) is available for whatever price you want to pay, and you can find it here.
Nov. 04, 2019
Comments Off on T.O.F.U. #15 | Out Now
Related Posts