T.O.F.U. Talks: Ethical Elephant Tours (Teaser)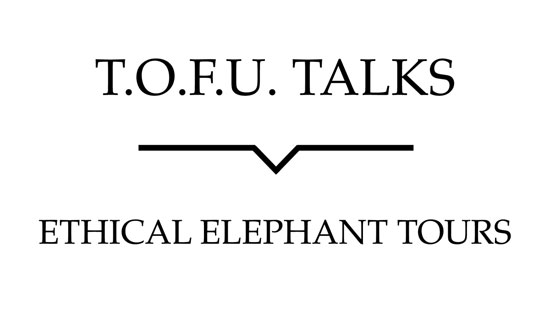 Since it seems like the last T.O.F.U. Talks chat was buried in all the social media noise after it was posted, I figured a short clip from the talk I had with Jodi Thomas would be a great way to spark interest in what she had to say.
So, check out the short piece below where she talks about what she realized about herself after years of working with elephants, and then watch the full thing to find out more about how you can visit places with elephants while minimizing the possibility of harm.
Nov. 01, 2019
Comments Off on T.O.F.U. Talks: Ethical Elephant Tours (Teaser)
Related Posts