WAIW | Our Last Goodbye(s)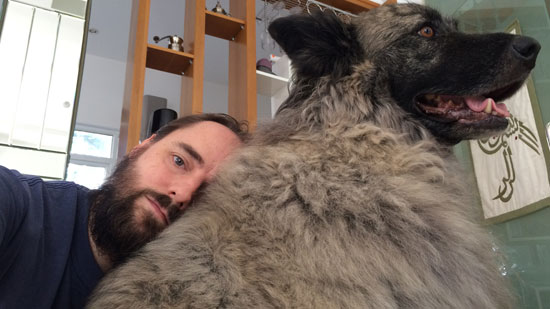 I've talked before about how housesitting means saying lots of goodbyes to wonderful furballs. If I'm lucky, these goodbyes are only temporary. However, as has been the case too many times this year, some of these moments end up being sadly permanent. In today's WAIW episode, I shared my goodbye to some loveable critters in Saigon, Vietnam while talking about the terrible news I received earlier in the week that involved a favourite dog in Chiang Mai, Thailand.
To be honest, I'm still completely in shock over what happened, so I don't know if I have much more to say than what I did in the video and my personal FB post yesterday. Kayla was a favourite of mine, and returning to Chiang Mai without her there is going to be rough. This year has been tough when it comes to animals and loss, but in some ways it's also helped to remind me of just how important it is to show the beings in our life the love we have for them. Along with this, I've also come to realize just how tragic it is that millions of other living beings die each day without little in the way of a memorial, and I hope someday these deaths can be stopped. For now, please spoil the animals around you, if possible.
Oct. 30, 2019
Comments Off on WAIW | Our Last Goodbye(s)
Related Posts