T.O.F.U. Talks: Ethical Elephant Tours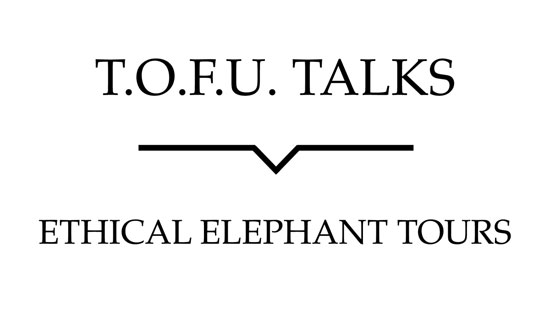 Travelling in any way can be hard when one tries to live ethically, but adding animals into the mix is rarely ever a good option. For this episode of the T.O.F.U. Talks series, I was lucky enough to chat face-to-face with Jodi Thomas while in Northern Thailand. With over a decade of experience in animal rescue, and a focus around elephants, Jodi had plenty to say about the complications that arise when people want to include elephants in their vacations.
For more info on some of the people and places Jodi recommends, please visit:
Burm & Emily's Elephants Sanctuary (BEES Elephant Sanctuary) – http://bees-elesanctuary.org/
Boon Lott's Elephant Sanctuary – https://www.blesele.org/
ChangChill – http://changchill.com
Kui Buri National Park – https://www.thainationalparks.com/kui-buri-national-park
Bring the Elephant Home – https://bring-the-elephant-home.nl
About Jodi Thomas
Jodi is a mom, artist, activist, vegan, and tree hugger who loves animals and nature. She has over 13 years of experience living with and working for elephants.
To view Jodi's art and learn more about her, please visit her website.
Oct. 24, 2019
Comments Off on T.O.F.U. Talks: Ethical Elephant Tours
Related Posts