Life After Vida Vegan Con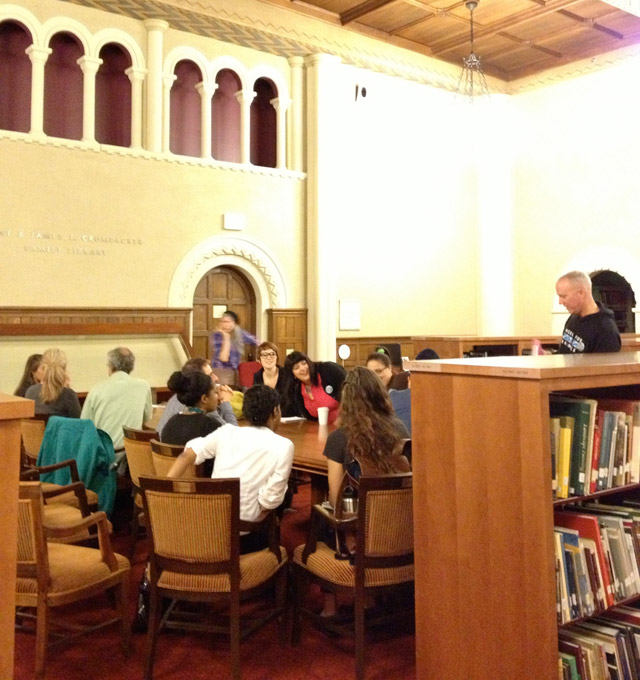 As sad as it was to see the Vida Vegan Con come to a close, the real beauty is in everything that Jess, Janessa, and Michele (along with countless volunteers) started.
In a community focused on tearing down so many walls, Vida Vegan Con gave us a way to build something instead by making all of our online connections real.
Over three conferences, for several days each, we were able to come together in the same rooms and show that we existed beyond a screen. We shared our thoughts, tips, nervousness, tears, and so much more that couldn't be captured in 140 characters, and each time we left with something beyond a giant swag bag that rarely fit in an overhead compartment.
And it's that thing that will last beyond the sample packs, taco cravings (okay, maybe it will tie those), and probably all the posts on every platform that no doubt will change over time. Together, our passion and interest in doing the things we do, and fighting for the causes we love so much, will leave a lasting impression on everyone around us thanks to the inspiration we each found in Portland and Austin.
Of course, the conference left an impression on all of us too.
Finding My Voice
Personally, to say that I didn't expect a vegan blogging conference to be such an important part of my life the day three wonderful women from Portland emailed me about being involved is an understatement. For someone who wasn't a food blogger and who was struggling to believe that there was interest in the vegan magazine he was publishing, being invited to share my thoughts with such a community came as a surprise. A surprise that was certainly needed at the time.
Even better, after the first conference, they invited me back, and that's when things really changed for T.O.F.U. and myself.
The second VVC was the scene of my first talk without the safety net of other wonderful people sitting next to me, and for some reason Jess, Janessa, and Michele thought I deserved a spot on what had quickly become a coveted speaking list. From the day they informed me I was talking until the moment I sat in the chair at the front of the table and watched people settle in, I simply kept hoping that I wouldn't prove them wrong. Of course, I also spent the whole time hoping that my voice wouldn't show the emotions that were rolling around in my stomach the whole time as the room filled and I opened my mouth to start the session.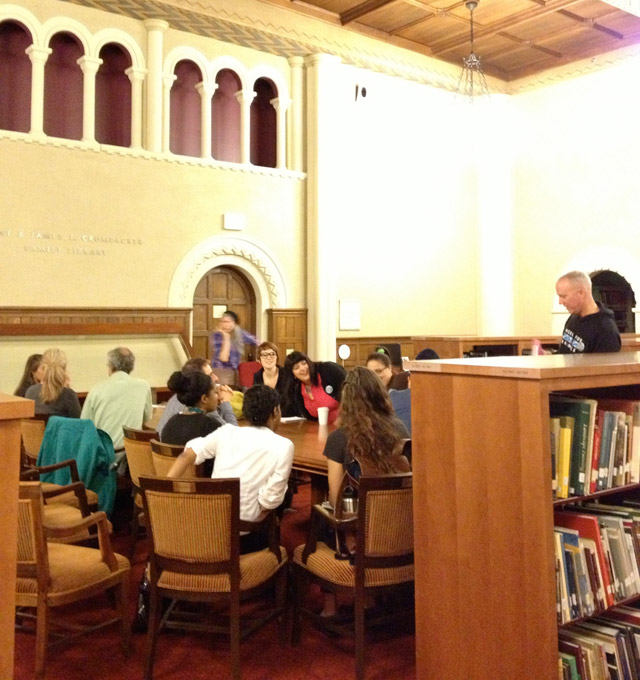 For the first time, I wasn't just sitting on a panel with other folks who I felt knew so much more than me. I couldn't just be the one who cracked a few jokes and said "I agree with what she just said", and a part of me was okay with that. I finally felt like I had enough knowledge myself to stand on my own, and that would never have happened without the first VVC.
From there, I took my talk to the Toronto Vegetarian Food Festival in North America later that year, focused even more on the magazine, and most recently planned a North America tour to promote T.O.F.U. with the goal of attending the third VVC and hosting an after party in a city I had yet to ever visit.
Keeping the Commitment
Now, as we look ahead to what we can all do next, I'm more committed than ever to hosting talks and publishing the magazine. So much so that I quit my job to try and make T.O.F.U. not only what I want it to be, but also what I know others want it to be.
Without a doubt, like so many other stories I've heard both online and off, this future of mine that revolves so much around veganism wouldn't have happened if it wasn't for the Vida Vegan Conference.
I could write more, but spending all of my time talking about the past would do the conference, and those who organized it, a disservice. At the end of the day, thanks to each VVC, we have the energy to make the world a better place, and more importantly, we know we're not alone.
So, let's get started.
Related Posts