The Book of T.O.F.U. | Pre-Order or Digital Download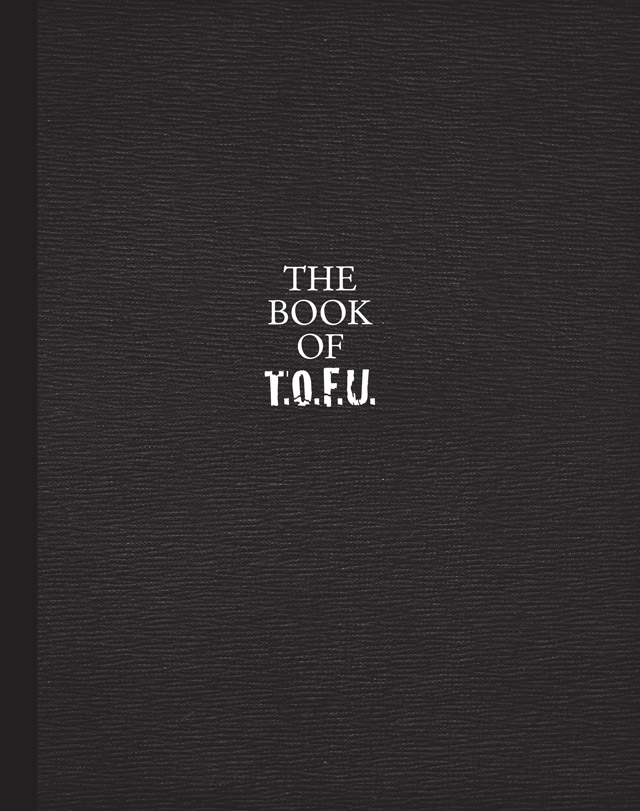 Thanks to the success of the Kickstarter campaign, as well as plenty of hard work on behalf of my designer, Michelle Lee, the authors, and a number of other people, The Book of T.O.F.U. is now being printed by MET Fine Printers here in Vancouver, British Columbia.
Here's a summary of the project from the store page:
Taking some of my favourite articles from the past issues of T.O.F.U., the book will cover topics such as the intersection of veganism with age, sexism, and body image, as well as articles on how to organize a vegan festival, balcony composting, and much more.

Not only a re-issue of past pieces, the book includes numerous updates and changes to the pieces by the authors, along with a number of introductions by me to explain why I felt specific pieces were representative of some of the best articles T.O.F.U. has published.

Along with these changes, the book itself showcases a new look compared to past issues, which is indicative of where T.O.F.U. will be headed in the future in some ways. As well, for most of these articles, this will be their first time available in a physical format.

130+ page, black and white.

Printed by a local Vancouver (British Columbia) shop on 100% post-consumer waste recycled paper in a carbon neutral, FSC certified facility, The Book of T.O.F.U. is limited to a physical print run of 200 copies.
Due to the holidays, the book itself will not be ready until mid-January, but I've decided to release the digital version now and I'm also offering a pre-order of the physical book for those who missed the Kickstarter. As always, the digital is available through a pay-what-you-can model, so you can name your own price, including free.
To order your copy of The Book of T.O.F.U., please head to the online store.
Dec. 29, 2015
Comments Off on The Book of T.O.F.U. | Pre-Order or Digital Download
Related Posts