Free USA Shipping (While I'm in Portland)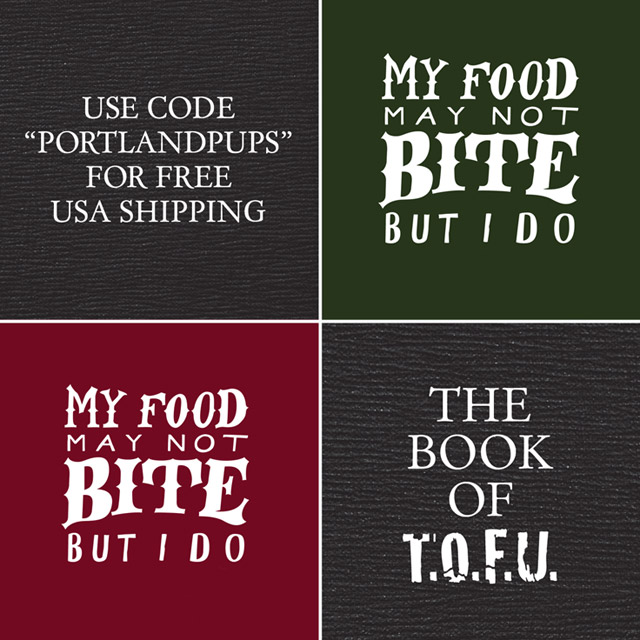 If you haven't noticed thanks to my Instagram, I've been house sitting in Portland, Oregon since mid-February. I left Vancouver, British Columbia by train and I'll be heading back there in less than a week.
However, before that happens, I'm hoping to sell a few copies of The Book of T.O.F.U. and some of the remaining fair trade, organic cotton aprons that I have here with me.
So, since I no longer have to pay the terrible rates that Canada Post offers to ship something outside of the country (or even inside of it for that matter), I'm offering free shipping to orders within the United States until Monday, March 7 at 9:30AM PST. All you have to do is enter the following code during the checkout process:
PORTLANDPUPS
If you'd like more info on either the book or the aprons (available in maroon or forest green), please check out the online store.
Mar. 01, 2016
Comments Off on Free USA Shipping (While I'm in Portland)
Related Posts