Order The Book of T.O.F.U. and Support Vegan Businesses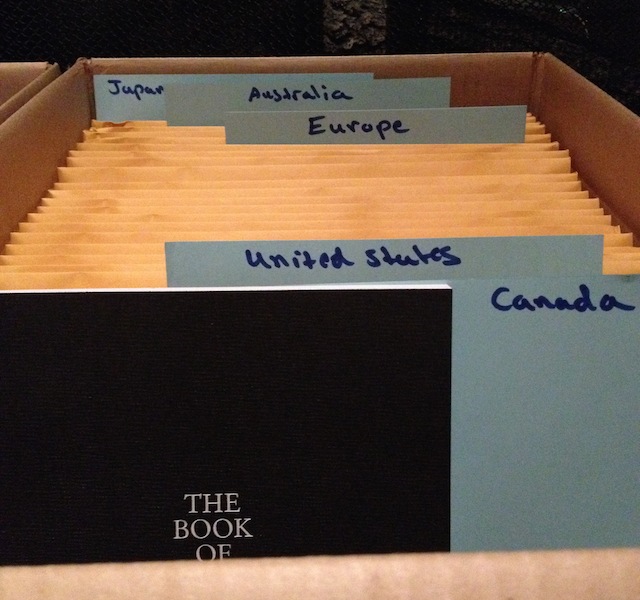 Covering topics such as the intersection of veganism with age, sexism, and body image, as well as articles on how to organize a vegan festival, balcony composting, and much more, folks have been sharing their excitement online as the The Book of T.O.F.U. started to show up on their doorsteps over the last month.
Now, after a successful book launch in Vancouver, and the majority of Kickstarter rewards having been sent out around the world (along with a number of new orders), copies of the T.O.F.U. anthology are disappearing quickly.
So, where can you get your own book? Well, that depends on where you live!
To try and cut down on shipping times, minimize emissions, and encourage you to support another vegan business, I've sent copies of The Book of T.O.F.U. to some good friends in both Canada and the United States. Depending on where you're living (they all ship worldwide), and what else you're looking for, I'm sure any one of them will be a great choice!
Canada
T.O.F.U. Magazine
I've kept a small quantity of the book, and I also have aprons, digital copies of past issues, and some other publications available through the magazine's online store. Currently based in British Columbia, shipping will be cheapest if you're within Canada.
More info here.
VeganSupply
Based in Vancouver, British Columbia, VeganSupply is a company run by vegans with the intent of making it easy for people to find great vegan products that they may have never heard of. They deliver anywhere in the world, and also offer a pick-up service in both Vancouver and Surrey.
Find the book (and more) here.
The V Word Market
Based in Toronto, Ontario, The V Word Market wants to deliver wonderful vegan products from Toronto (and the rest of the world) right to your door. Run by long time vegans, the company checks the labels and ensures their products are ethically-produced, environmentally-friendly, and exclusively vegan.
Check out the book (and so much more) here.
United States
Herbivore Clothing Company
From cute clothing to a custom line of wallets, Herbivore Clothing has plenty of unique vegan products to go along with their large selection of animal-friendly goodies from other well-known people and companies. Plus, they ship worldwide and stock plenty of things in their Portland, Oregon storefront.
Order the book (and maybe a king koala hoodie) here. Sold Out
VeganEssentials
Located in Waukesha, Wisconsin, VeganEssentials has been in business since early 1998, and they are one of the USA's oldest cruelty-free retailers. With over 2,000 items available through their website, VeganEssentials ships worldwide and fulfills orders through their website, a toll-free number, and by mail.
Check out the book (and everything else they offer) here. Sold Out
If all goes well, I might add another location or two to the list in the next little while. So, be sure to keep an eye on things like Facebook to learn about any new options. Also, if you do order a copy, please let me know what you think, either online or in an email!
Feb. 24, 2016
Comments Off on Order The Book of T.O.F.U. and Support Vegan Businesses
Related Posts