A Vegan in Athens, Greece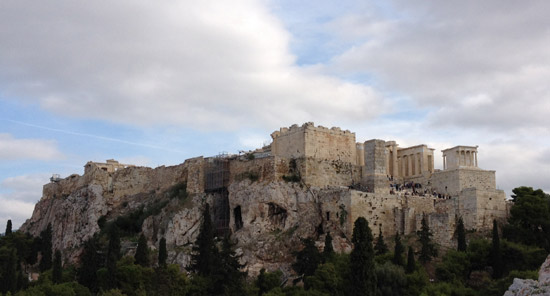 When I first booked a house sit in Athens, Greece, my first thought was to be happy with the fact that I would be headed south before winter really set in around Europe. Of course, for those of you who have been following my travel updates on YouTube, you might know that I didn't quite make it there before things got a little too cold!
Outside of that initial reaction, my other thought was in regard to the fact that the sit was to involve eight cats, but I'll get to that in a bit.
Wherever the Sit Takes Me
As I mentioned, my trip to Athens was based around booking a house sit, and it's the method I've been using to plan a lot of my travels for over a year now. Admittedly, it's not the best way to go about scheduling a trip for some folks, but it works well for me. In exchange for taking care of animals and a home, I get a free place to stay and the company of furry critters while I explore wherever I am. Of course, it also means that I can find myself headed to one place without being sure of the stop after that, and I can also end up going somewhere I've never been without much time to plan.
I bring this up now to partially explain why it is I found myself in Greece about a month ago with no real plan of what to see or where to eat, and no basic knowledge of the language. Granted, I had booked the sit months before while I was still in Canada, but somehow the time flew by and I never did do the research I had intended on doing.
Regardless, my trip turned out to be great, and I can say for sure that Greece is a place to visit, whether you're vegan or not.
The City
Often referred to as the "cradle of Western civilization", Athens is one of the world's oldest cities, and a walk around the main parts of it will make its history obvious.
Coming from Canada, where the history I was taught in school started right around the time a European guy hopped in a boat and mistook North America for India, the idea that a city's history can span thousands of years is still relatively shocking to me. Granted, my time in York, England had provided me with previous examples, but Athens took it to another level.
Obviously, the Acropolis (pictured above) is the focal point of the history that resides in Athens, and it's hard to miss from almost anywhere in the city given its residence upon a hilltop. Although I couldn't afford the €20 fee to enter the grounds, I highly recommend a visit, even if you just walk around outside of the gate.
Of course, there are plenty of other things to see and do in Athens outside of following the other tourists! In fact, I didn't visit the Acropolis until late into my time in Athens, and I'm glad I did it that way.
Since I assume you're probably more interested in the food I discovered during my time there, I'll just let this vlog cover the rest of my adventures in Athens with my sister.
The Food
Not surprisingly, like so many other places I've travelled, the initial reaction from people I talked to about being vegan in Greece was that it might be difficult. Of course, after a little digging around online, I discovered that it really wasn't so hard. Thanks to folks like Kristin from Will Travel for Vegan Food and one of the home owners who happened to be vegetarian, I spent my time in Athens with a full belly.
Not only that, I also had the best burger of my adventures in Europe the evening I arrived! Following the suggestion of the home owner, I made my way to Avocado, which was easy to find just a few minutes away from the Syntagma Metro stop. Since I've been trying to maintain a really tight budget during my travels, I had debated even going to Avocado at all, but I had a few hours to kill before the home owner was done work and my stomach told me it was a wise decision.
Thank you stomach.
After that great meal, I knew the bar was high for the rest of my time in Greece, but I was rarely disappointed. Even though the aforementioned budget won out over my stomach and I made plenty of meals at home, my sister and I did venture out a few times, and I enjoyed what I had each trip. From an amazingly fresh Greek salad (minus the feta, of course) to deep-fried lukumades, there wasn't a point where I had to settle for just French fries. Although, given how great the Greeks make fries, I certainly ordered them a few times!
Suffice it to say, that's not all I ate during my time in Athens (or Greece), so if you want to see more, I recommend you check out the T.O.F.U. Vegan Travels' episodes I did to cover my time there.
The Language
On another note, I never took the time to learn really anything in Greek, and I'm ashamed to say that. In the past, I've at least tried to figure out "hello" and "thank you" in the language of the place I've been, but doing house sits in Europe has had me feeling like I've barely been in one place before I'm off to another. Sure, that sounds great in some ways, but I normally like to stay in one spot for something longer than the average vacation span. Unfortunately, my time in Greece was just over two weeks, and before that I didn't have much chance to sit and learn anything about the language.
That being said, I didn't have much issue in Athens or Aegina Island with knowing just English. In fact, most of the restaurants I visited were fine with talking in English, and buying things at markets can usually be done with a bunch of smiles, some pointing, and simply showing a handful of coins after filling a bag of veggies.
I guess what I'm trying to say is that you don't really need to know Greek to be vegan in Greece, but, as always, I recommend it for many reasons. With that in mind, Kristen Leo posted a rather helpful video on her YouTube channel that gives some tips on what to say and how to say it.
The Cats
Not that I can guarantee your trip to Greece will involve cats (thought there are a large number of strays), but given that mine involved ten of them (two more were added soon after I booked the sit), I thought I should include a few pictures of them as well.
After all, who has a problem with cats in blog posts?
The Bottom Line
Even without the adorable cat photos, I hope that you at least come away from this post with the idea that Greece is a place worth considering for a visit. Not only that, since most of my time was spent only in Athens and on Aegina Island, there is plenty more that I haven't even experience myself.
Basically, I'm hoping to go back again. And again. And again.
Pin It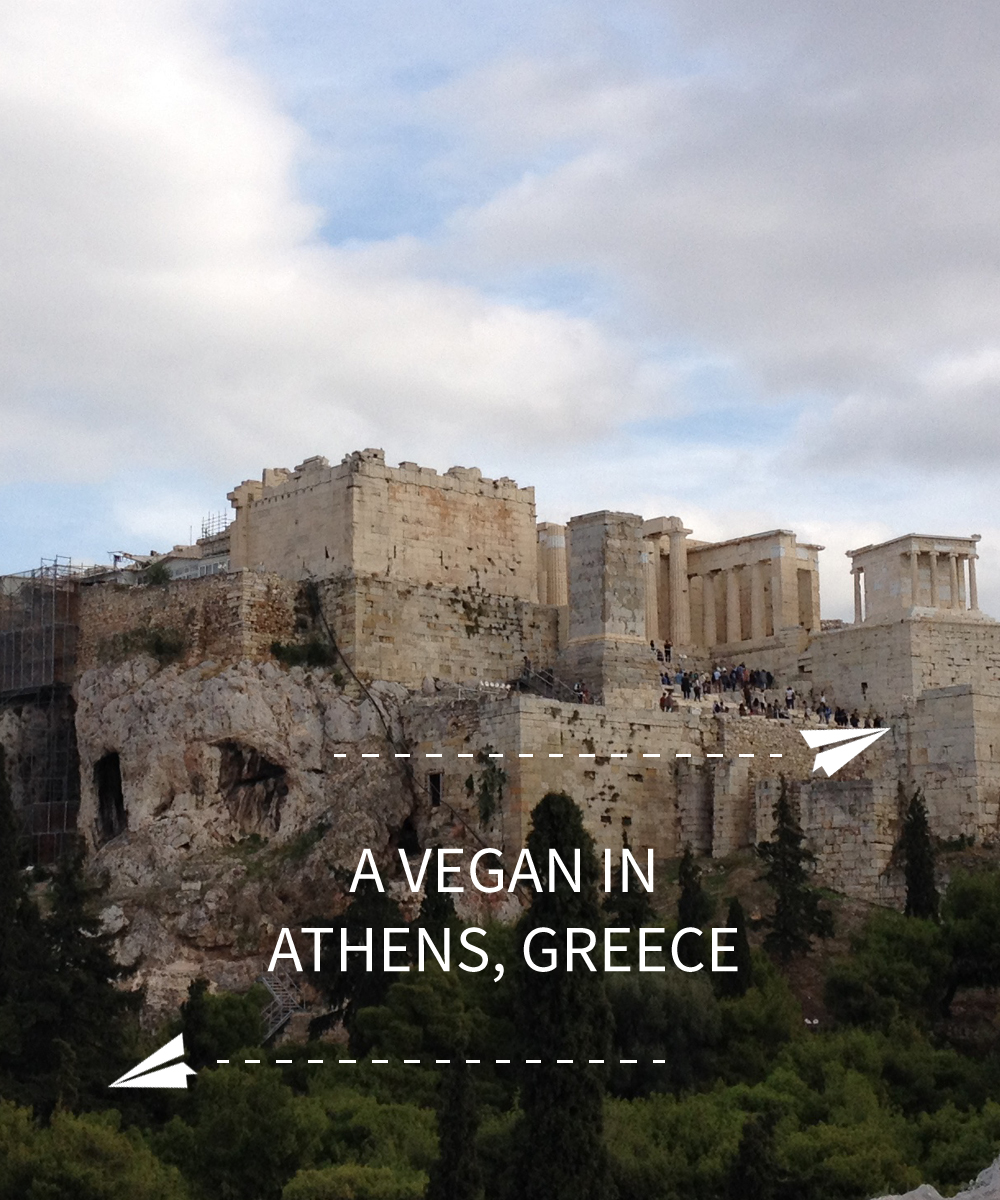 Dec. 08, 2016
Comments Off on A Vegan in Athens, Greece
Related Posts