TBT | Over a Decade With Vegan Essentials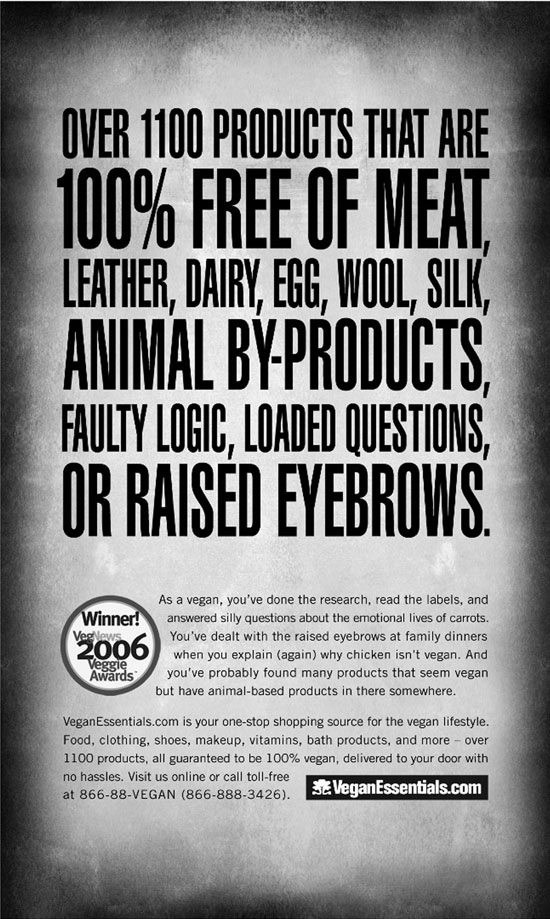 I'm running a little late with this Throwback Thursday because I've had a rather busy day. Sadly, said busy day has involved possibly just as much cat puke and other nuisances as it has editing articles for T.O.F.U. #12.
Needless to say, even though I've been travelling solo for the most part since I left Canada nearly a year ago, today was one of those days where having another person around to help out would have been great.
So, perhaps it was that thought about the importance of support that led me to decide to do this throwback post. Of course, it could also be the fact that I started approaching advertisers for the next issue, and my first confirmed company was one that has been supporting the magazine since it first began.
Back then, I honestly don't remember how I first approached Vegan Essentials about advertising in T.O.F.U., but I'm sure it would make me cringe a little now if I saw just how unprofessional the email and info package looked. Come to think of it, I'm not even sure if we had an info package when we started out!
Luckily, Vegan Essentials, an online store based in Waukesha, Wisconsin, USA, decided to get onboard with what we were doing, regardless of how bad the pitch was. Better yet, they've stuck with T.O.F.U. ever since, and I still have yet to meet the people behind the company in person. Of course, as they've been in business since 1998, I suspect they can say that about a number of relationships they have, and I think that's a great thing.
Yes, you read that right. They've been selling vegan products for nearly two decades now. I can't imagine just what they were offering at the start, but I know that now they have plenty of options for folks to choose from, and I highly recommend you head to their store to see just what might pique your interest.
After all, the way a vegan company is able to survive so long is through the support of the community around it, and I hope you'll show Vegan Essentials some love for being both a great supporter of other businesses as well as an excellent company themselves.
Aug. 03, 2017
Comments Off on TBT | Over a Decade With Vegan Essentials
Related Posts