WAIW | Banh Mi On the Beach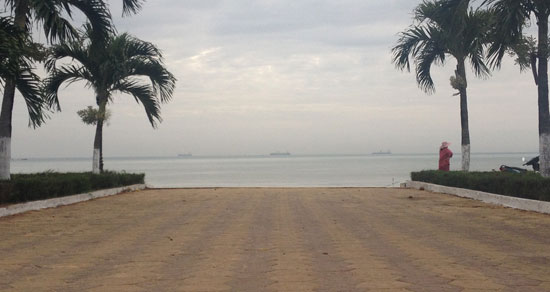 Last week, I was en route to Quy Nhon, Vietnam from Saigon, and I ended up unable to post a new WAIW episode due to a number of delays with my flight. Luckily, I decided to stick around this small city for another bit, so today I decided to show you a part of what has quickly become my morning routine.
Since the city seems to be an early riser, I've had to work on changing my sleeping habits to ensure I wake up at a decent hour to catch some of the veg (chay) restaurants that are around. So far, I've managed to visit about a half dozen, but I still need to try a few more before I go. That's right, this small city of about 300,000 people (mostly Vietnamese) has at least 8-10 veg restaurants, and four or so of them are close to where I'm staying.
Better yet, there's a banh mi chay cart a quick walk from my hostel, and now that I've figured out its hours, I'm hoping to eat banh mi for breakfast until I leave! Of course, most days I just bring the sandwiches back to the hostel so I can work, but today I felt like showing you the beach as well.
So, without further adieu, here's how my morning in Quy Nhon went today!
Feb. 28, 2018
Comments Off on WAIW | Banh Mi On the Beach
Related Posts