T.O.F.U. Talks: Politics Video Now Online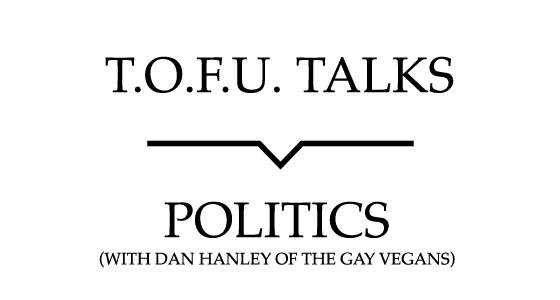 For those of you who missed the live chat I had with Dan Hanley of The Gay Vegans this past weekend, you can now find it on the YouTube channel (or just below this post).
Talking with Dan, and learning about the political system of the United States of America was a lot of fun. As I mention in the video, I highly recommend that you check out his blog. As well, please keep an eye out for the next upcoming T.O.F.U. Talks session, which should be announced in a little while!
May. 25, 2018
Comments Off on T.O.F.U. Talks: Politics Video Now Online
Related Posts